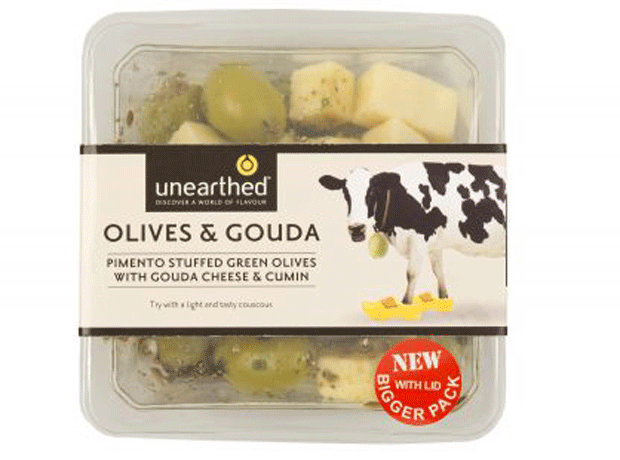 Waitrose is this week rolling out dedicated bays containing 40 products from Mediterranean food specialist Unearthed.

The Autumn Bay collection is being launched under a three-month trial in 106 stores and comprises tapas-style lines including chorizo omelette, nocellara olives, an antipasto selection with breadsticks, and king prawns in tomato & chilli.

All products will be available under a 2-for-£5 mix-and-match offer until December.

Twenty-eight of the products are new to the Unearthed range, while the remaining 12 come from its existing line-up.

Among the new lines are some market firsts, including: quinoa houmous with black olive tapenade, and 'squid-less' surimi rings made from pollock and whiting.

The Waitrose activity was the biggest ever launch for Unearthed, said Simon Day, who founded the brand in 2008. "It's unheard of for a brand to launch this number of branded products into a retailer at one time. We would normally launch this amount over a year."

The roll-out includes the introduction of a Special Reserve premium range that includes prosciutto cotto, jamon Iberico and dry-cured ham Speck Alto Adige PGI.

"It was important to have a bit of tiering so we weren't holding back what we could launch due to it being at a higher price point," said Day.

Unearthed retail sales were now about £15m, he added. Unearthed owner Winterbotham Darby also supplies own label.