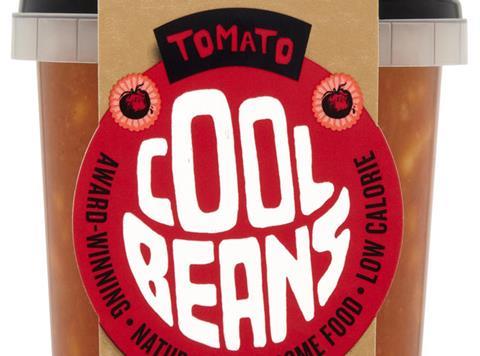 Irish business Cool Beans has secured its first UK listing for its bean-based meal pots.
The chilled brand, launched in Ireland in 2013 by start-up The Cool Bean Company, is this week rolling two of its flavoured cannellini bean pots - original tomato and hot chilli, into 135 Waitrose stores exclusively (rsp: £1.99/300g).
The products, which come in microwaveable pots and are pitched as a "fancy fresh" baked beans meal or accompaniment, are available on an initial £1.49 promotional offer.
Making its UK debut with Waitrose was a "huge milestone" for the privately-financed business, said co-founder Isolde Johnson, adding the aim was to create a portfolio of "no-fuss, no-nonsense super hero" food.
"Waitrose is renowned as an innovator in the convenience food market and has identified the niche our brand fills in that sector - an uncompromisingly fast, healthy, delicious meal or side dish for those who don't have time to cook from scratch."
Waitrose prepared produce buyer Tom Moore said: "Cool Beans is a fun and unique brand and, most importantly, the product tastes brilliant, is hugely versatile and healthy."
The Cool Bean Company made its debut at Irish festivals in 2013 before progressing to a retail brand, listed with SuperValu, the following year.