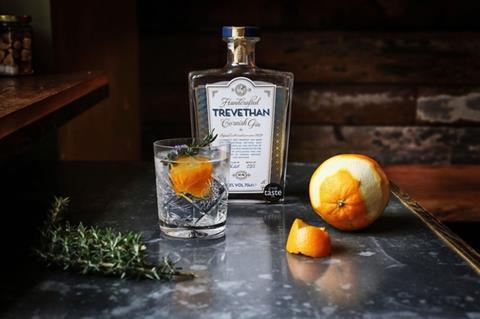 Gin has become the bestselling spirit at Waitrose following a surge in popularity over the past year.

Sales of gin shot up by 20% over the past year to overtake sales of all other spirits, the retailer revealed today.

Waitrose said gin's popularity had steadily grown in the UK over the past few years as customers found new ways of consuming the spirit.

"We're starting to see a change in the way people enjoy their gin, with many sipping it before their meal as an aperitif," said John Vine, Waitrose spirits buyer.

"That's why local craft suppliers, who tend to enhance their gin with unique flavours and aromas, really appeal to our customers."

Waitrose has been gradually increasing its range of artisan gin brands. Last year, it began selling Warner Edwards Rhubarb Gin in 133 Waitrose branches, which has since grown to 300 branches.

It will begin selling Trevethan Cornish Gin, which costs £39.50 for 70cl, in its four Cornish branches this month.

"We'll be introducing a number of other craft gins to our shops in the coming months and are also on the lookout for some craft tonics to go with them, too," added Vine.