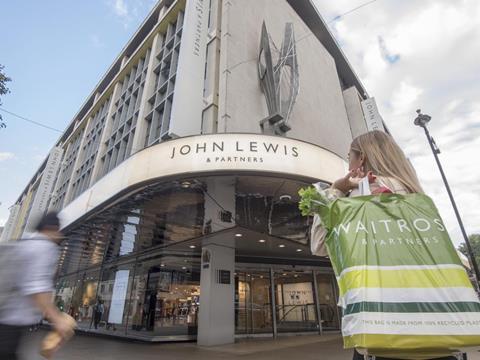 The John Lewis Partnership has become the latest retailer to slash the cost of period pants.
Starting this week, the retailer will absorb the cost of VAT on 30 lines of period pants sold at Waitrose and John Lewis, causing the price to fall by 20%. As an example of the cost saving, the partnership highlighted the price of Love Luna Period Proof Full briefs at John Lewis, which would fall from £10 to £8.33.
Despite the controversial 'Tampon Tax' on sanitary and tampon products being abolished in 2021, reusable period knickers are still subject to VAT as they are classed as garments. JLP said it was making the change in order to make period knickers "more accessible" during the cost of living crisis, echoing calls made by fellow grocers for VAT to be removed from the product.
"It's a no-brainer that period underwear should be classed as a period product, said Nicki Baggott, sanitary products buyer for Waitrose. "It's the right thing to do, and will help our customers save money on everyday essentials."
It follows the launch of the Say Pants to The Tax campaign by M&S in conjunction with underwear brand Wuka, calling for the tax to be abolished.
The move sees JLP join Tesco, which last week became the first retailer to independently to pledge to absorb the VAT cost regardless of any law change. The supermarket has now reduced the price of its eight-strong F&F range of period pants. M&S then also announced it would cover the VAT on its period pants lines.
Sainsbury's has also added its name to the campaign. However, it is yet to announce a price cut. "We are pledging to pass every penny of that reduction to our customers because we believe in ensuring period products accessible and affordable for everyone," Sainsbury's said on Friday.