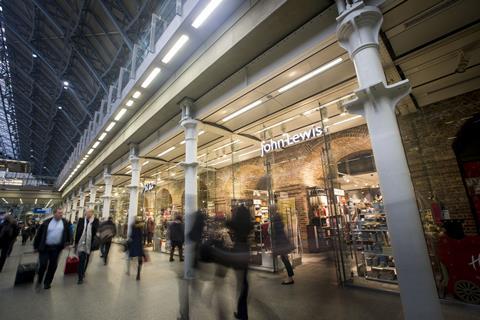 John Lewis Partnership has joined forces with global IT consultancy Wipro to manage the retailer's technology infrastructure.
The partnership with the Indian-headquartered multinational represented "a significant step" in the creation of a new technology and change function to support its digital strategy and respond more quickly to customer expectations, JLP said.
Following a comprehensive review of JLP's existing IT and change capabilities, the agreement with Wipro would change the way the business develops and runs its technology infrastructure, the group added.
Wipro will deliver technology infrastructure services such as cloud hosting, networks, end user compute and an internal help desk for the partnership's 80,000 staff.
To support the new relationship, 244 non-customer facing JLP staff are expected to transfer to Wipro later this year under the Transfer of Undertakings Protection of Employment regulations (TUPE). Once with Wipro, these staff will continue to work closely with the John Lewis Partnership in their new roles.
"Today is an important milestone in the evolution of our technology and change team, as we become better equipped to support the partnership's future business strategy," said JLP chief information officer Mike Sackman.
"Consumer behaviour is changing and in a post-Covid-19 world we need to be more agile, adapting more quickly to change. Wipro will support us in the delivery of that ambition, ensuring that we always have access to up-to-date technologies and specialist expertise."