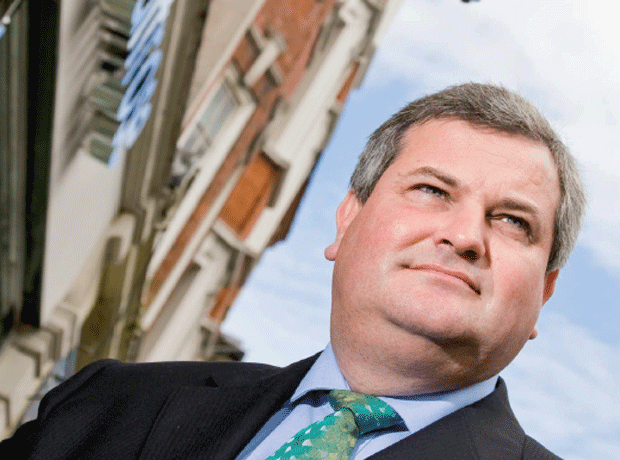 As Defra secretary of state Owen Paterson stood up today to champion GM farming, Waitrose MD Mark Price blasted it as a technology "struggling for a problem to solve".
Waitrose is the only large supermarket to have a total ban on GM feed for chickens producing meat and eggs, after Tesco, M&S, Sainsbury's and The Co-operative Group all tore up their bans in recent months, following in the footsteps of Asda and Morrisons, which changed their policies in 2010 and 2012 respectively.
"Are we really using our land and crops the best way we can?"

Mark Price, Waitrose
Speaking at the opening of a new Waitrose branch in Greenwich, Price said supply of non-GM soy for chicken feed was plentiful and the price difference was negligible.
"I was never convinced there was a price benefit. GM soy takes perhaps 2p off the price of a chicken costing £3 or £4," he said. "I can't help feeling that GM is a technology looking for a problem to solve."
"We intend to stay as GM free as we can for as long as we can," Price added.
He said there were also genuine concerns about contamination, especially among organic farmers who have the right to pursue their own farming methods.
Pointing to Waitrose's funding for a chair of sustainable agriculture at Aberystwyth University, Price said the UK has a lot to gain by funding research into improved agricultural methods.
"Are we really using our land and crops the best way we can?" he asked.
Price added that the UK had a lot to learn from New Zealand, where, for example, the quality of the country's wine had been transformed by a comprehensive programme to replant vines in areas where the soil and climate suited them best.
Price made the comments today as Paterson gave a major speech in favour of GM.
"The use of GM could be as transformative as the original agricultural revolution. The UK should be at the forefront of that now, as it was then," Paterson said.
The minister said GM has the potential to improve the efficiency of agricultural production, while reducing the use of fertilisers and chemicals.