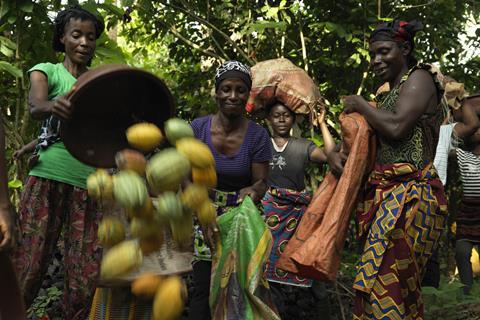 The Waitrose & Partners Foundation (WPF) has expanded to Senegal and The Gambia in a bid to help contribute to development projects in low-income communities across the two countries.
The international funding scheme gives 2% of the sales from each item with the WPF logo to the farming communities involved. The donations can be invested across education, healthcare and opportunities to increase income.
Around 10 fresh products have been marked with the logo as part of the expansion, including mangos, chillis, sweetcorn, green beans and radishes.
Waitrose already works with more than 100 farms across South Africa, Namibia, Kenya, Ghana and Costa Rica, and the WPF range is made up of over 50 fruit and veg lines.
It has raised more than £11m in funding since it was established in 2005, including the creation of school classrooms and clinics or providing training so local growers can develop their expertise.
"The Waitrose & Partners Foundation is increasingly important to us as we focus on being the best 5% of the market," said Waitrose managing director Rob Collins. "It not only enables us to give back to communities that need it, but we also build stronger relationships with our overseas growers and strong, secure supply chains to ensure the highest quality produce."