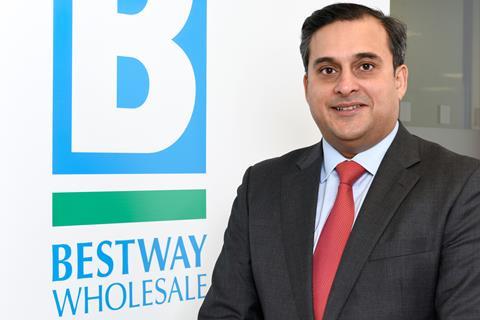 Bestway MD Dawood Pervez said the move would shift sales from independent convenience to large supermarkets

He also feared the move could put jobs at risk
Bestway has joined the campaign to stop the government relaxing the current Sunday trading laws.
Dawood Pervez, Bestway Wholesale MD, has written an open letter to chancellor Rishi Sunak and business secretary Alok Sharma urging them to rethink their plans.
Pervez said he recognised the government was looking at ways to boost the economy as the country comes out of lockdown but warned that suspending the current restrictions that prevent large stores in England and Wales from opening for longer than six hours on a Sunday between 10am and 6pm, was not the right way to go about it.
He also warned the move would only shift sales from the independent convenience sector to the large supermarkets rather than drive extra sales and it could put jobs at risk.
"I noticed this measure was being proposed as a way of boosting the economy after lockdown. Research indicates that without an influx of new consumers this measure would only divert trade away from smaller community-based stores to larger supermarkets, bringing no net sales growth, a potential decline in jobs because of supermarkets' economies of scale, and fewer local convenience stores," wrote Pevez.
"We have seen that whenever extending Sunday trading hours has been debated, it has been shown that there's no real economic argument for doing it. This hasn't changed now. For many years local stores have been facing soaring rents, rates and labour costs. In the last few months they have stepped up to the challenge to serve their communities – it just wouldn't be fair to move the goal posts now."