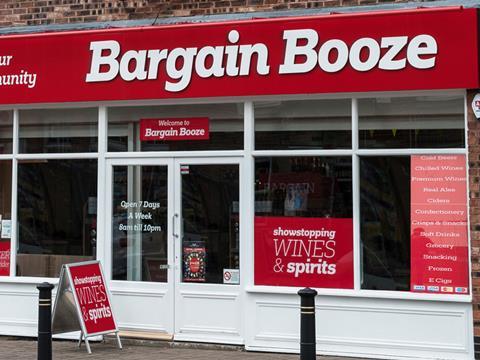 Bestway has revealed a new franchise proposition for its former Conviviality retailers.

Having bought Conviviality out of administration for £7m in April, the wholesaler has spent the past four weeks meeting with retailers to set out a new franchise model for Bestway Retail, which is made up of Bargain Booze, Select Convenience, Central Convenience and Wine Rack.

Bestway said the model was based on three key points - being easier to do business with, providing a better customer offer and being even more profitable and rewarding.

In terms of being easier to do business with, Bestway said its new deal would see franchisees benefit from simplified paperwork processes, fewer retrospective payments and sale or return. Franchisees will also have the option to purchase up to 10% from outside the group, compared with almost nothing under Conviviality.

The better customer offer will come from giving retailers access to Bestway's fresh, frozen and own label ranges.
Finally, Bestway said retailers could have access to 21 days' credit and improved wholesale pricing. A new reward scheme would also enable franchisees to earn up to 4% of their wholesale spend.

The wholesaler said the qualifying thresholds for these rewards were significantly lower than before, with the average store likely to earn double what it did previously.

Bestway Retail set out the proposals via a series of 12 regional meetings.

"The vast majority of franchisees have responded extremely positively to the new improved proposition," said Bestway Retail MD David Robinson. "They see a brighter future and many are already talking about how they can further grow wholesale spend to unlock more rewards."