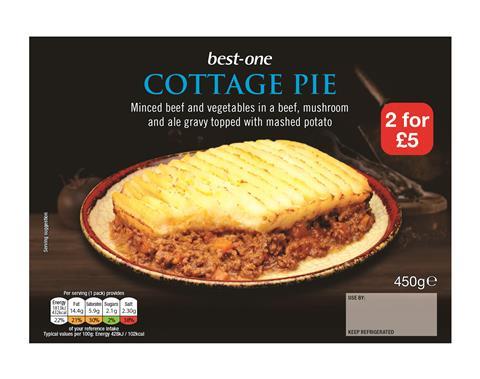 Bestway Wholesale has launched a new range of 10 own-label chilled ready meals with a longer shelf life that it says will reduce wastage for its retailers.

The Best-one range of 10 traditional, Italian, Chinese and Indian meals has a shelf life of 21 to 50 days, which the wholesaler claims will reduce wastage from 5% to 15% to 1% to 2%. The range retails at £2.99 with a price-marked offer of two for £5.

The meals include beef lasagne, chicken tikka masala, chilli con carne & rice, spaghetti bolognese, sausage & mash and sweet & sour chicken. All meals are 450g, can be oven or microwave cooked and are suitable for freezing.

"With price point an important consideration for retailers, our Best-one ready meal range has a price-marked offer of two for £5, which encourages consumers to make multiple purchases whilst also delivering a healthy return on profit for retailers," said Bestway Wholesale director of trading Steve Carter.

Chilled juices available in four flavours - Orange, Apple, Tropical and Cranberry - have been launched alongside the chilled ready meal range, price-marked at two for £2.