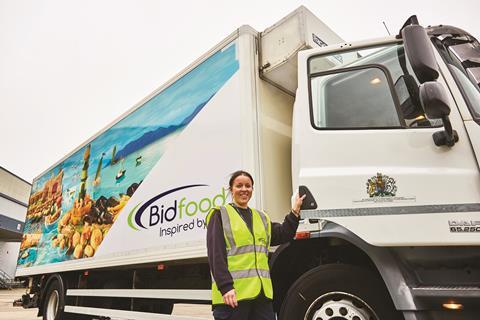 Bidfood and Brakes are to work together to deliver the government's pledge to ensure the country's most vulnerable people have access to essential food while they self-isolate for 12 weeks.

The Grocer understands the coalition between the two foodservice giants was agreed during a meeting with Defra last week, brokered by the IGD. The government is understood to have opted to use the wholesalers having been convinced of their ability to co-ordinate effectively to deliver its plans.

Yesterday, prime minister Boris Johnson outlined plans to shield around 1.5 million of the most vulnerable people in society for an initial 12-week period, with arrangements to be made for special food deliveries.
Read more

The Grocer understands that food will be free for around 500,000 vulnerable people.

The eligibility criteria looks at the individual's support network, ensuring only those without family or friends are recipient of the free food.

"This is an ambitious project, but one that is essential to keep those most at risk out of society for the next 12 weeks. The two wholesalers will be co-ordinating their approach, sourcing food and delivering to people most in need," said an industry source.
IGD CEO Susan Barratt said: "We all understand that this is an incredibly worrying time for the British public, with events around Coronavirus (COVID-19) unfolding rapidly. Our number one priority, at IGD and as a whole industry, is to keep feeding the nation, ensuring that everyone – including the most vulnerable members of our community – has access to the food and goods they need at this very challenging time."