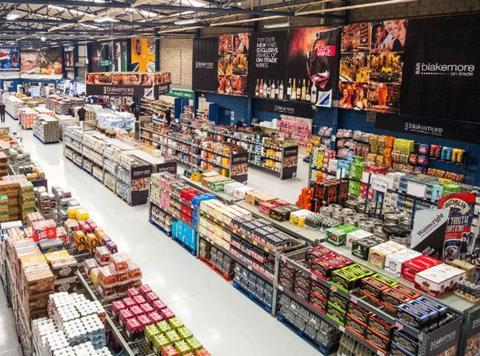 Blakemore Wholesale has relaunched its Wolverhampton Cash and Carry as part of plans to reposition its depots nationwide.

This redevelopment reduces unwanted stock and provides a more focused range with 10,000 fresh, chilled and frozen lines. The depot has also extended its fine foods, fresh meat and food catering ranges, and introduced 300 new grocery products.

"The relaunch of Wolverhampton Cash & Carry is part of a scheme to update Blakemore Wholesale depots throughout the country and ensure their continued relevance in the wholesale market," said Blakemore Wholesale MD James Russell.

"The business has carried out this relaunch in response to customer feedback and category insight from our suppliers and is in support of our three strategic pillars: customer, supplier and efficiency. We believe the new depot layout will make it easier for customers to find categories and products, focus on bestsellers and ultimately achieve the optimum core range."

The depot revealed its new layout as part of two open days for customers and suppliers on 3 and 4 August. A half-day presentation set out Blakemore Wholesale's objectives and emphasised the importance of tapping customer feedback and new trends.