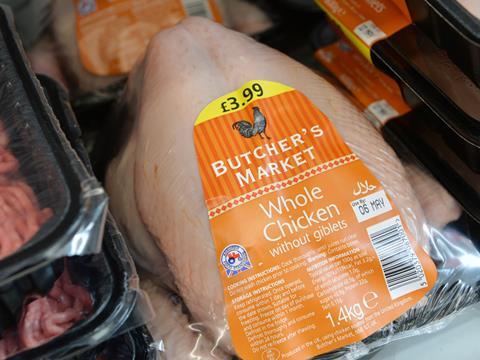 Wholesaler Booker has expanded and revamped its Butcher's Market range of fresh meat.

Chicken thighs (rsp: £1.99/600g) and whole chickens (rsp: £3.99/1.4kg) are among four SKUs to be added to the range, while new packaging includes colour-coded labels for each protein, which Booker claims will help shoppers find what they want and make it easier for retailers to merchandise products.

Booker retail sales director Steve Fox said every product in the 14-strong range offered a minimum 25% profit on return. "The new refreshed packaging and the additional products help our customers offer a full choice of fresh meats," he added. The range is available now.