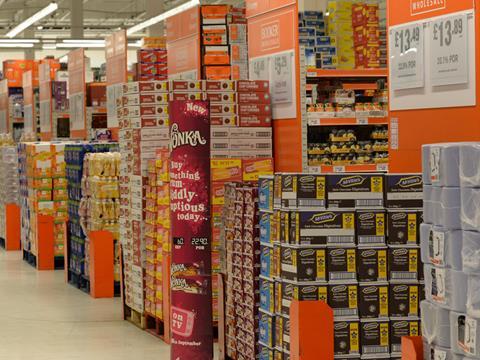 Booker is adding a further 200 lines to its Even Bigger POR campaign.

New lines in grocery, wine, beer and spirits are being added to the promotion, which offers customers a lower wholesale price and increased profit on big brand products.

The original Even Bigger POR campaign launched in May and now carries 400 products across grocery, beer, wine and spirits at the reduced prices.

Products in the range expansion include Nutella, Tetley tea bags and Tiger beer, and the lower prices are guaranteed until 3 November.

"Our Even Bigger POR campaign has been very successful for our customers," said Booker sales director of retail Booker Steve Fox. "It's running throughout the summer and autumn to really give our customers confidence they are getting value from Booker."

The 200 new lines are now available across both Booker and Makro stores and are highlighted by shelf-edge labelling.