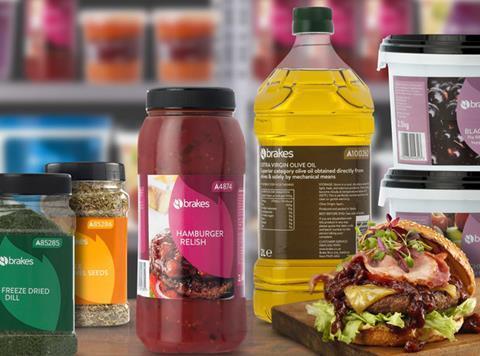 Brakes has become the first major foodservice provider to pledge a drastic reduction in plastic waste across its supply chain.

Launching on 5 June, the new '2 Zero 20' campaign is designed to eliminate the use of non-recyclable black plastic from all of Brakes' own brand products by the end of 2020.

"We recognise that the foodservice industry needs to be more proactive in being responsible users of plastic," said Brakes CEO Hugo Mahoney.

"We also know that consumers are asking our customers what they are doing about plastic and we are therefore giving them the solution that they need - by committing to remove non-recyclable hard black plastic from our own brand products by the end of 2020.

"We will also be working with some of the UK's leading foodservice brands and suppliers as part of our packaging forum as we seek to find alternatives to problematic materials and unnecessary single-use items, with a focus on items within our catering disposables range, such as hard black plastic black food containers and straws."
Mahoney said the campaign was created to help customers become more "plastic responsible" and was about the industry "working together for a more sustainable future". He also expressed a hope that this initiative would encourage other foodservice wholesalers to follow suit.

Brakes is collaborating with suppliers and customers to examine how to boost the levels of recycling within the foodservice industry, and improve labelling to help consumers increase recycling rates.

The foodservice giant is set to launch an education programme among its own workforce in partnership with a leading charity, where depot staff will pick up litter in local communities and recycle the contents.

Brakes is owned by leading foodservice business Sysco, and has sister companies across Ireland, France and Sweden.