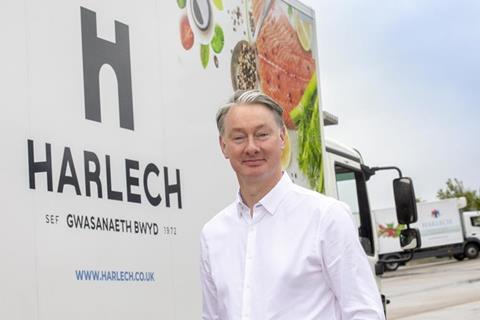 Harlech Foodservice has created 16 new jobs after sales of burgers jumped almost four-fold during August, helping turnover outstrip the same month last year.
The Grocer reported last month that new MD David Cattrall was anticipating a "lengthy and uncertain" recovery period after lockdown, with sales expected to be back to 90% of pre-Covid levels by the end of the year. A restructure had seen 17 employees made redundant from back office roles.
However, the government's Eat Out To Help Out scheme has helped the business exceed expectations after a record 130,000 steak burgers were sold in August, pushing total sales to 5% up on the same month in 2019.
Cattrall also attributed the upturn in sales to the introduction of fixed and transparent pricing and an increase in its delivery service, together with a later final order time of 10pm.
In addition, online ordering surged in August, to account for 44% of total sales, up from 15% in July.
The 16 new employees include five new butchers within Harlech's Bwydlyn butchery to meet soaring demand for meat products.
Delivery and depot staff have also been hired across both its Chester and Criccieth sites.
"We have been blown away by the customer transition to our web and app," said head of sales Chris Gregson.
"What has surprised us is how much more customers are ordering digitally. They spent on average £74 more using our web or app compared to telesales. Our customers tell us they find it easier to browse our range and compare prices."