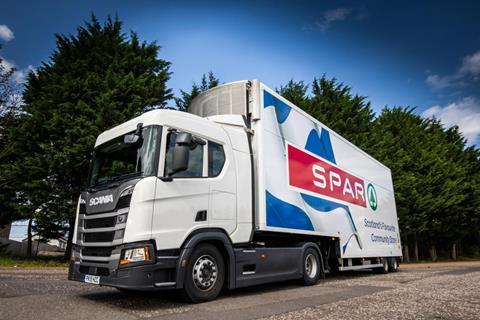 Scottish Spar wholesaler CJ Lang is launching a lorry design competition for customers.
From 14 August to 14 September, the group is inviting customers to design the livery of a Spar lorry, which will deliver food and drink products to Spar stores across Scotland.
The winner will see their design appear on the side of the lorry for at least 12 months and will also win £250 worth of Spar vouchers.
CJ Lang said competitors could contact the group via its social media channels and then send their designs.
"We know the importance of community and working together to make things better," said CJ Lang CEO Colin McLean. "With that it is also important to give back to our community as they shop and support our Spar stores.
"Therefore we are excited to invite our customers of all ages to be a part of our creative journey and design the livery for one of our Spar lorries that will travel all over Scotland, playing a vital part in feeding the nation."