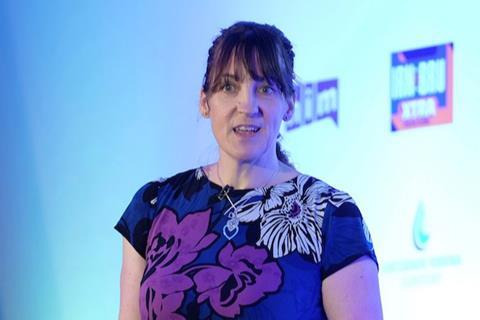 Wholesalers and suppliers to the hospitality sector are desperately exploring ways to cope with the effective shutdown of bars and restaurants. Despite this, The Grocer understands some are looking at the possibility of laying off staff as early as next week.
The industry was rocked this week by government advice for consumers to avoid out-of-home food and drink venues as well as nightclubs, cinemas and theatres to slow the spread of coronavirus. This will have a massive knock-on impact for many foodservice wholesalers, some of which foodservice wholesales rely on hospitality customers for up to 80% of sales.
On Tuesday, Chancellor Rishi Sunak tabled a £330bn bailout for businesses hit by the outbreak, including pubs and restaurants.
However, wholesalers are concerned this will only apply to frontline hospitality businesses and not their suppliers.
"We aren't getting enough support or direction, it's too woolly," said Coral Rose, CEO of foodservice wholesale buying group Country Range. "Cashflow is the biggest concern among our members, 50% of the group's sales come from the private sector."
Rose, who is also FWD chairman, added that some wholesalers operated on an 80% private sector model and branded the threat to those operators as "massive".
Bidfood CEO Andrew Selley added: "I understand the need of the government to do what it deems necessary to protect the public. However, it needs to protect and support not just the hospitality operators affected but also wholesalers, and food manufacturers who will be affected by this.
"We have a well integrated supply chain and any support measures need to support the whole of that chain."
Another source told The Grocer he understood some wholesalers were already looking at having to make redundancies. "It is uncertain and bleak times ahead," he said. There will definitely be casualties in the coming months. This will be right the way through the supply chain from suppliers to wholesalers to caterers."
Country Range Group member Savona Foodservice is already taking measures to diversify its business model by selling direct to consumers. It has introduced a 'call & collect' service: shoppers can browse its website as a guest and order by phone. Savona can then have the orders ready for collection within 30 minutes from its Oxford and Ilfracombe depots.It is looking to adapt its website to allow online ordering.
"We have had a number of customers take the decision to close of all different shapes and sizes. We have had to think about all initiatives to ensure we have a viable business that will bounce back," said Savona Foodservice director Kelly Williams.
Products available include laundry and cleaning chemicals, bathroom supplies, retail-sized tinned goods, frozen and chilled products.
Meanwhile, the British Frozen Food Federation has set up The Frozen Food Platform, an online service to match food manufacturers that specialise in supplying the hospitality sector with grocery retailers facing increased demand.
"They are seeing their market disappear at a rate of knots," said BFFF CEO Richard Harrow, warning that speed was of the essence.
The initiative is open to all food companies supplying foodservice and OOH, even if they are not BFFF members.
Meanwhile the FWD is calling on government to extend credit to wholesalers supplying hospitals and care homes.
"Foodservice and hospitality distributors are now preparing for a steep decline in orders," said FWD CEO James Bielby. "It will be difficult to fulfil these contracts without government prioritisation."