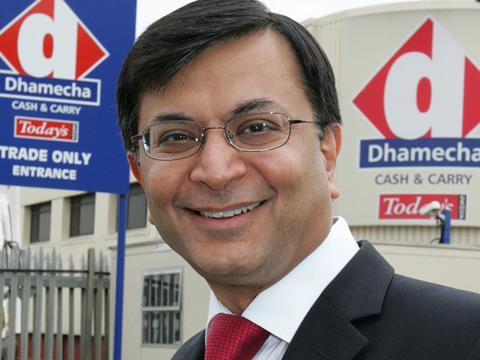 Dhamecha Foods is on the hunt for new cash & carries in the Midlands - many miles from its traditional London and Home Counties heartland.

Chief executive Pradip Dhamecha said he was looking both in London and beyond for his eighth depot. "The time has come to look outside London," he said. "We are looking in the Midlands area.

"To start with, we will open one in the Midlands but I can see a cluster of three or four in the next few years. Our focus is very clear. It has to be slow and steady and make financial sense."

Dhamecha Foods posted a 0.2% increase in pre-tax profit to £12.68m on turnover up 7.3% to £628.31m in the year ended 31 March 2014.