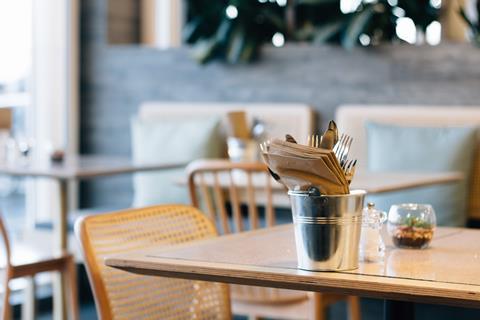 Foodservice wholesalers are bracing themselves for tough months ahead, with the coronavirus set to wreak havoc for many of their hospitality customers.

This week Chancellor Rishi Sunak announced a year-long suspension of business rates for small businesses, including shops, bars and cafés, to help ease potential cashflow crises. However, wholesalers told The Grocer the picture was already bad for many of their customers.

One industry source said several foodservice wholesalers had reported customers already laying off staff as a result of cancellations for bookings of conferences, weddings and business events throughout March, April and May.

"Not only is there the impact of a downturn in trade, but also the knock-on effect of wholesalers taking precautions to ensure they can continue to deliver," the source said.

Another wholesale CEO added: "It's a little too early to be definitive but industry forecasts are 20%-30% decline for the hospitality sector in the coming weeks."

UK Hospitality said this week that hotel occupancy was down 15%, while eating and drinking out had declined 7%.
Gary Mullineux, MD at foodservice buying group Caterforce, said it was putting contingency plans in place for March and April to weather the downturn. "We have the perfect storm, first with Brexit, then the poor weather in February followed by the coronavirus," said Mullineux.

He also warned of the impact on foodservice wholesalers if a decision was made to shut schools. "This is a major concern for us, as some of our wholesalers have 30% sales with schools," he said.

The Grocer understands care homes in particular have been placing larger orders in a bid to stockpile, which has resulted in some wholesalers requesting a guarantee of stock supply. This is among the contingency plans being debated at Defra.

It is understood the government will be putting together a no-deal Brexit-style contingency plan over the coming days to ensure the supply of food.

"Supply lines are open and the wholesale sector's wheels will keep on turning," said FWD chairman Coral Rose.