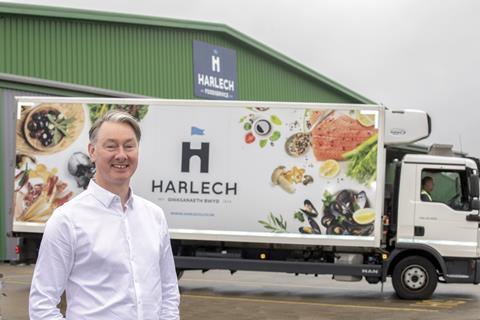 Welsh wholesaler Harlech Foodservice has cut staff wages by 40% and estimates the business will lose £2m and put jobs at risk as a result of the latest 'firebreak' lockdown.
The raft of measures revealed by the business comes as Wales prepares to enter national lockdown for the second time this year on 23 October until 9 November.
It will mean many of Harlech's customers, including pubs, restaurants and hotels, will be forced to shut along with non-essential shops.
The Criccieth-based business has already suffered significant losses as 95% of its revenue "fell off a cliff" following the closure of the hospitality industry in March.
Sales had improved during August with the Eat Out To Help Out scheme and a restructure of the company.
However the so-called 'firebreak' has prompted Harlech chairman Andrew Foskett to send a letter to first minister Mark Drakeford outlining the impact of this move. He has also pleaded for financial support.
Foskett called for an extension to the Job Retention Scheme, with government providing 80% of pay and businesses able to flex the workforce dependent on demand.
"As a result of your latest changes in legislation I am appealing for financial support so that Harlech Foodservice and other businesses in hospitality and the supply chain can prosper once again," the letter said.
"Based on what we currently know in this fast-moving situation, the lockdown this autumn-winter will cost us in excess of £2m if we do not take drastic action. As the tapered JRS comes to an end in October, and with the unworkable Job Support Scheme that replaces it, we have had no other option but to implement a 3/5th working pattern for all our staff so we can protect jobs in the long term, that's a 40% pay cut to all employees and directors at Harlech Foodservice. Even with this we forecast a £1m loss in the next six months."