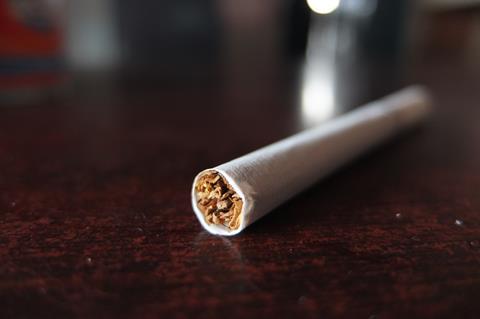 Imperial Tobacco is set to reduce its product range in Northern Ireland as a result of Brexit, The Grocer can reveal.
From 1 January Northern Ireland will remain subject to EU legislation, including the need for tobacco products to retain the current EU pictorial health warnings, while the rest of the UK switches to an Australian-style version.
This will require tobacco manufacturers to produce separate Northern Ireland only packs on top of the lines they carry in GB.
In a letter, seen by The Grocer, from Imperial to wholesale customers, the supplier confirmed this would lead to a smaller range being available in the province.
"Due to the smaller volumes it is likely that there will be a significant reduction to the product range for NI accounts, final range still to be confirmed," it said.
An Imperial spokesman said: "We continue to plan and prepare for different Brexit scenarios, which includes a range of different regulatory requirements across the UK.
"We continue to work closely with our customers on the potential changes and would encourage them to speak to their account manager if they have any questions."
Another tobacco manufacturer explained it was still weighing up its options over NI.
"We are still assessing the situation and are yet to make a decision on the distribution of product from GB to NI. We are always looking at the buying range with a view to optimising it for customers," said a spokesman.
As part of the UK's withdrawal from the EU, HMRC is launching a new UK-only Track & Trace system in order to tackle the illicit tobacco trade.
HMRC has confirmed wholesalers in NI will have to register for both the current EU and new UK repositories.