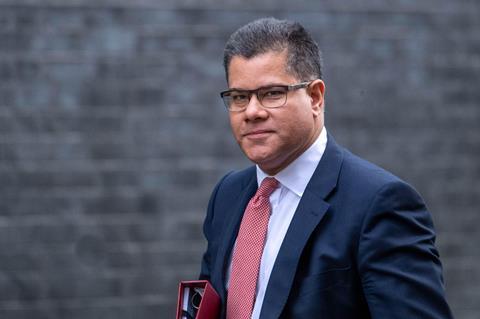 Food and drink businesses have called on the government to extend the Trade Credit Reinsurance Scheme, which is due to end in December.
The £10bn scheme, which finally came into force in September after months of delays, was intended to keep supply chains moving throughout the coronavirus crisis.
This week trade associations including the FDF and the FWD made the call in a letter to business secretary Alok Sharma and Defra secretary George Eustice.
The associations have also called for the government to step in and 'encourage' insurers to utilise the scheme after reports that wholesalers and suppliers have had trade credit insurance cut.
The letter read: "With the twin challenges facing businesses because of the pandemic and the end of the transition period, it is essential that the government moves without delay to extend the Trade Credit Reinsurance scheme until at least the middle of 2021, to continue to stabilise the trade credit insurance market."
It continued: "We would urge the government to do more to encourage all insurers to use this scheme, as evidence shows some insurers are still not using it. Such an assurance would provide confidence in the market, helping to avert the problem at the source. It will ensure businesses are able to continue responding to these challenges, including the impacts of the latest restrictions that have been imposed on the hospitality sector. With the recent tightening of restrictions, businesses are already seeing insurers reducing and cancelling cover again for some customers. Businesses are also experiencing rising costs of insurance with severe limits being placed on the amount of debt covered."
Leading trade credit insurance provider Euler Hermes has also called for the scheme to be extended.
"EH supports the extension of the scheme," said a spokesman. "The state support scheme has enabled Euler Hermes to maintain extensive insurance cover, providing a shield for credit-insured companies, which reduces the domino effect that payment defaults can create across the supply chain. If the scheme is not renewed we would need to reconsider the coverage for our clients. We cannot speak for other providers, of course. We actively look for ways to support limits and believes we have acted to the spirit and terms of the scheme."
A spokesman for the department of business, energy and industrial strategy told The Grocer it was considering an extension to the scheme: "Our £10bn guarantee has successfully enabled the vast majority of credit insurance coverage to be maintained for nearly half a million businesses across the UK."
BEIS has offered to assist businesses unable to negotiate trade credit insurance and has asked to be contacted directly