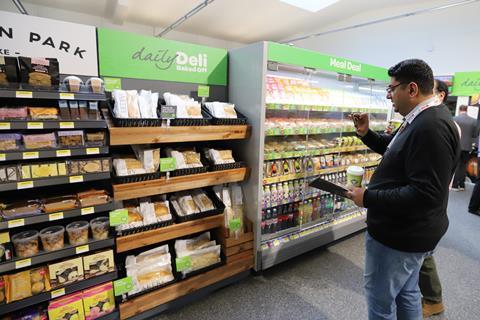 Spar wholesaler James Hall is preparing independents for summer with a raft of new deals, ranges and products.
It is introducing new fresh food lines, an enhanced food to go range, and meal solutions including cumberland sausage & mash and vegetable lasagne. There will also be meals for two such as chilli con carne and side dishes including cauliflower cheese and skinny fries.
The alcohol range has also been refreshed for the season, while the non-food area has been developed and now includes summer bedding plants.
Spar retailers, which are supplied by the wholesaler across the north of England, were informed of the new upcoming range at James Hall's latest retail update at its Bowland View DC in Preston in April. More than 150 retailers attended and had the chance to snap up a variety of special 'on the day' deals with suppliers that were also there.
A more extensive list of the new range will be released in due course.
"Teams from across the business have been working hard over the winter months to progress several developments that we know our Spar independent retailers will love," said James Hall sales director Peter Dodding
"In light of this, it was great to be able to present these as we head into summer and beyond, supporting our Spar independents to have a superb summer period of trading."