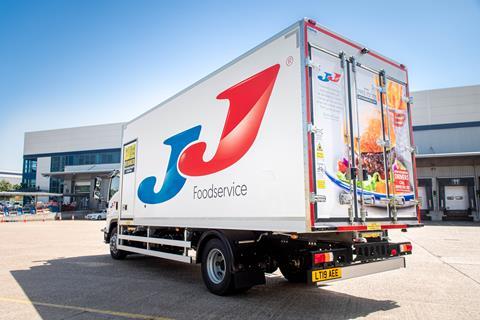 JJ Foodservice has set out plans to double the number of schools it works with by 2026.
The wholesaler currently supplies more than 600 educational institutions across the UK, and has sizeable contracts with with Kirklees Council and school meal provider Juniper Ventures.
However, The Grocer understands the business is now focused on working with education specialists to help increase its distribution to the sector.
JJ said it planned to attract schools with its fully digitalised ordering systems and strong focus on sustainable produce and social value.
It comes as the company has recently expanded the work it does with Kirklees Council significantly.
"We have ambitions to double the number of education caterers we work with over the next three years," said JJ chief sales officer Baris Kacar.
"Our digital capabilities, combined with a growing focus on sustainability, presents an attractive package for school caterers.

"This [digital capability] has helped us to maintain availability levels of 98.8%."
The move follows news that the government plans to centralise public sector spending on food and drink, awarding a single contract to a wholesaler, consultancy or buying group.
Many wholesalers are concerned that the plans could result in small and medium-sized enterprises being frozen out from lucrative public sector contracts.