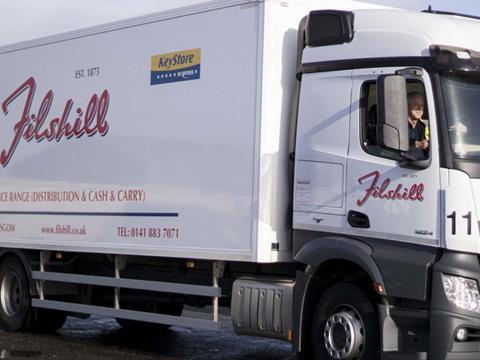 Glasgow-based wholesaler JW Filshill is embarking on a year-long video marketing campaign called 'Leading The Way', which shines a light on the inner workings of the business.

A series of three-minute videos illustrate how store deliveries are made, what goes into deciding on orders, and provides an insight into staff training and community involvement.

"The project is all about us showing our customers and suppliers that we are transparent about all aspects of our business, that we understand the complexities and vagaries of running a family business," explained JW Filshill MD Simon Hannah.

The videos, each showcasing a different side to the company, will be released once a week from the start of August, available on JW Filshill's website, social media and YouTube channel.

Hannah added: "It's an ambitious project for us but we are determined to get the message across that we are a growing independent company operating in an exciting sector that offers significant opportunities for growth. We want to encourage people to engage with us - staff, customers and suppliers.

"We also hope our video stories will encourage people to pursue a career in wholesale - as our videos will show over the coming months, there are roles in sales, buying, marketing, finance, warehousing, distribution, retail and business support, administration and logistics among others. It's a dynamic industry that never stays still for long - that is what we want to demonstrate."

The clips feature The Craft Beer Clan of Scotland, clan brewing company arm Flavourly.com, and Brewgooder, the world's first craft beer that donates all its profits to clean water projects. JW Filshill's 'We'll support you forever more' community marketing campaign, in-store merchandising and local sourcing are also highlighted.

Alan Cunningham of Glasgow-based food and drink marketer Totalize Media produced the videos.