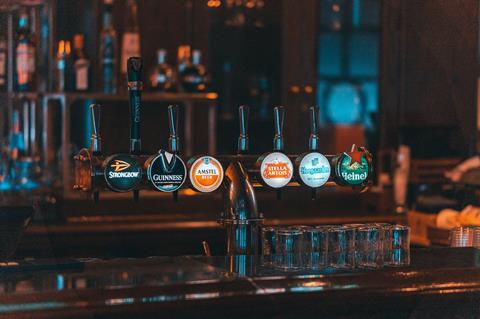 North of England wholesaler Birchall Foodservice has been contacted by 'wet pubs' in Liverpool keen to set up makeshift kitchens in order to side-step lockdown rules and continue trading.
The enquiries came after Boris Johnson laid out a new three-tier lockdown system this week in the government's latest attempt to curb the spread of the coronavirus.
The new rules currently in place in Liverpool mean that pubs have had to shut unless they serve 'substantial meals' .
Birchall Foodservice MD Justin Birchall told The Grocer it had been fielding enquiries from new customers this week seeking hotplates and microwaves, along with a basic menu.
"We can't say no to anything these days," said Birchall. "If there is any equipment to be had they will be looking at a few days lead time and then a bit longer to get hygiene certificates in place."
He also warned that operating the business within high and very high alert areas would lead to food waste and had already cost the company money. The warning comes as customers have refused to accept deliveries this week as the risk of being shuttered rises.
"I can't turn deliveries around on the motorway, or ships around at sea," said Birchall. "We work on a two-week lead time, and for imports that can be up to a six-week lead time depending on where in the world they are coming from.
"The government need to give as much notice as possible before putting restrictions in place because of the strain it has on the rest of the hospitality supply chain. The last thing we need is to be caught out with returned stock."
The family-owned business lost 70% of its orders overnight during the first wave, which led to 25 of its 150 employees being made redundant.
Its current projection for annual turnover is at £22m, down from £35m the previous year. However, Birchall confirmed he would be yet again adjusting that figure in line with the 10pm curfew and the impact the second wave is likely to have on sales.