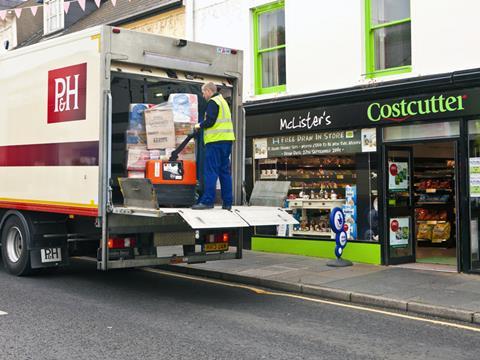 Palmer & Harvey and Costcutter are closing The BuyCo, the independent negotiating company set up as a joint venture between both businesses.
BuyCo was set up in 2013 as part of a wider agreement between the two that saw P&H take over responsibility for distribution to all Costcutter stores. At the same time, Costcutter took over the direct management of P&H's symbol fascias Mace, SuperShop and Your Store.
P&H will now take the function back in house, but all other elements of the tie-up will remain in place.
At the time of the agreement, the parties said they were creating The BuyCo to harness £5bn of joint buying power to "negotiate the best deals through maximum volume". Today the parties said The BuyCo had delivered what they had set out to achieve but admitted feedback from suppliers was that it had made P&H and Cosctutter difficult to deal with. The latest move would therefore make trading with the two businesses easier, they said.
"Palmer & Harvey are on a journey to simplify our business, ensuring that we can continue to deliver the best offer to retailers," said P&H managing director Martyn Ward.
Costcutter chief executive Darcy Willson-Rymer added: "The market and our own capabilities have evolved considerably over the past four years, meaning it is now the right time to adapt our business and the way we operate to reflect the market changes we are all seeing. Our retailers will still benefit from the value from volume our partnership with P&H delivers and our trading team will ensure we continue to have strong relationships with our suppliers."
There are more than 30 staff employed at The BuyCo office in Crawley, West Sussex. The plans were revealed to staff this morning and they have now entered into a 30-day consultation period.
One source close to The BuyCo said the mood at the office "was one of shellshock and disappointment".
P&H said it now planned to restructure its category team. This team and the Costcutter trading team would "both continue to work closely with suppliers, ensuring that their customers and retailers continue to receive industry leading promotions and offers," said a joint statement.
"For all retailers served by Costcutter Supermarkets Group and Palmer & Harvey, the value through volume that they currently benefit from remains utterly unaffected by the closure of The BuyCo. Price negotiations will still be based on the combined buying power from all of Palmer & Harvey's customers and partners."