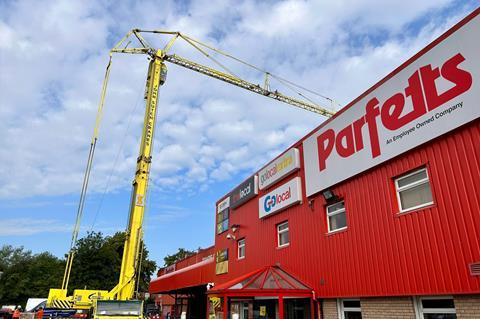 Parfetts has completed the rollout of LED lighting and solar panels across its depot network.
The sustainability-led upgrade will help the wholesaler "drastically reduce" its carbon footprint while generating cost savings across the business, it said.
It worked with Procure Direct to install the LED lighting, which will provide several benefits including energy efficiency, longer lifespan, durability, and low heat emission.
The solar panel project was carried out in conjunction with Solar Crown Commercial. Parfetts said this investment would see a reduction in energy charges for daytime rates from 72p per unit to 16.5p per unit.
"Parfetts is committed to lowering its carbon footprint and is investing in the latest technologies to deliver rapid change," said Parfetts joint MD Guy Swindell.
"The move to LED lighting, solar panels and greener mobility will deliver significant savings that will help us deliver great value to our customers and maintain their margins in a tough economic environment."
Parfetts is also seeking greener mobility options, with 5% of its corporate fleet currently being electric vehicles, and new investment in a routing system that uses smart data to optimise delivery routes to reduce mileage and carbon emissions.
The wholesaler operates from Aintree, Anfield, Birmingham, Halifax, Middlesbrough, Sheffield, Somercotes and Stockport.