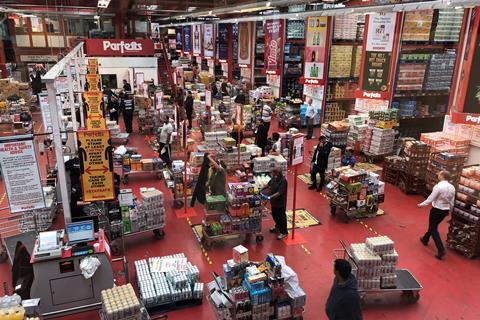 Wholesaler Parfetts has stockpiled high-demand products in preparation for a second wave of coronavirus.
The raft of measures taken by the employee-owned business comes as two of its depots are currently under localised lockdowns in Manchester and Halifax due to a spike in infection rates.
Parfetts has rented "substantial" additional warehousing close it its Halifax and Stockport depots and is reviewing requirements across its operations as it continues to expand its stock levels of essential items.
The employee-owned business has stockpiled products including flour, toilet rolls, baby wipes, tinned groceries and popular cereals following an analysis of trends during the national lockdown.
The wholesaler has worked closely with suppliers to secure the extra stock while maintaining its promotional program of offers.
Enhanced staffing levels and coronavirus security measures remain in place, with professional security guards at every depot to reinforce social distancing guidelines.
Parfetts' retail director Guy Swindell said he hopded the UK managed to avoid a second wave of the virus, but felt confident they are prepared should the government reintroduce lockdown.
"We already have two depots, in Manchester and Halifax, that are in areas of local lockdown and it's clear the government is concerned about a possible second wave in autumn," said Swindell. "Rigorous planning has been completed to ensure we have adequate stocks of the essentials from flour to toilet rolls.
"We know this year, and the lockdown period in particular, has proven exceptionally challenging for retailers. We believe the steps we have taken since March have provided an industry-leading service through the crisis. We increased staff levels, made our depots Covid-secure and maintained promotions to ensure our retailers are safe and still benefit from great value."