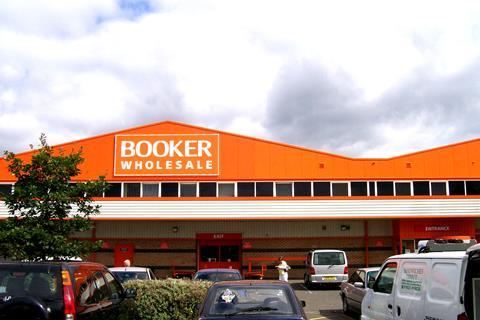 Premier retailers are looking at cutting staff and opening hours or reducing promotions and price-marked packs in a bid to mitigate the impact of a new £30 charge on deliveries being introduced by wholesaler Booker.
As of 28 February, the wholesaler is introducing a £29.95 fee for Premier and Family Shopper retailers, in a move that will cost them thousands more pounds a year. Non-symbol customers will be billed £34.95 per delivery. Londis and Budgens stores will not be affected due to deliveries coming through Booker Retail Partners.
The new fees came about in a review of its delivery service, with the decision prompted by rising costs of drivers, vehicles, fuel and equipment.
One disgruntled retailer estimated the fees will cost him £9,300 per annum, and may force him to cut staff hours or reduce store opening times.
"Every time I hear £10,000 a year on delivery costs, I think that's one person's wage. And who's to say this time next year, it won't go up to £40 per delivery?" he said.
"I'm finding it hard enough with rising electric bills coming through so we're already on the bare minimum. I don't think I can shed any more cost without trimming my shop hours."
Samantha Coldbeck, co-owner of Wharfedale Premier in Hull, said she would need to examine her margins as a result of the charges.
"We suffer quite badly with low margins on PMPs and promotional goods, so we've got to make sure the margin we're making on each promotion justifies getting it through the door, putting it on the shelves and running it with our customers.
"It's striking that happy balance in not turning customers away by not running promotions, while protecting my margin and making sure I can afford my costs."
Serge Notay, a Premier retailer based in Batley, said he was considering dropping one delivery a week, which would see his costs cut to £3,120 a year, to pick it up himself. He said he disagreed with every retailer being billed a fixed cost, regardless of the size of the order or the distance from depot to store.
"To come along at a time when you've got electricity prices going up, wages going up, poor availability, it's just very frustrating," said Mike Humphreys, owner of two Premier stores in Norfolk.
"I'm amazed that after Booker had a very good year on the back of Covid, they're now putting their prices up at this time and in such a dramatic way."
A Booker spokeswoman said: "We take these changes very seriously and regrettably have been forced to take this difficult decision due to rising costs."