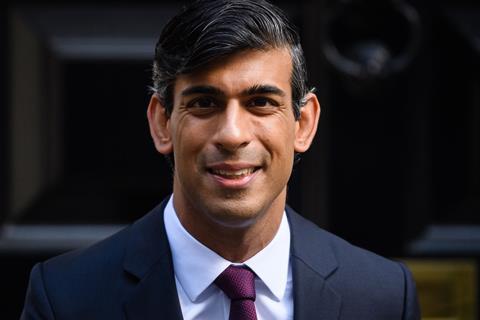 Suppliers and wholesalers in the foodservice sector face "shutdown" from the government's new coronavirus measures, with many businesses likely to close their doors for good.
Industry leaders this week said the second lockdown would be the final nail in the coffin for many companies.
The extension of the furlough scheme did not go far enough to help companies still reeling from the closures in the spring, they said.
"With hospitality customers closed, foodservice wholesalers will struggle to maintain supply to schools, care homes and hospitals," said FWD CEO James Bielby. "The extension of furlough is too late to save the hundreds of jobs which have gone already."
Richard Harrow, CEO of the British Frozen Food Federation, said suppliers and wholesalers serving the foodservice sector were "despondent".
"Whilst they have had support from furlough, they have had no assistance from business rates, rent or energy costs. There are a lot of companies that quite frankly are going to go to the wall.
"The three-tier plan was bad enough, but this new lockdown means many will not survive into 2021 unless they get more government support."
Bidfood CEO Andrew Selley said the second lockdown was a hammer blow for wholesalers and suppliers feeding the foodservice sector and said the government's plans to extend the furlough scheme would not go far enough to salvage the situation.
"We have been through this before and we are once again looking at the situation and how we will react. We hope it will only be four weeks, and are hopeful that there will be some Christmas business."
Country Range Group CEO Coral Rose warned the shutdown meant many care homes and hospitals were at risk of going without food.
"It is not fair that our sector is expected to run at a loss in order to continue to provide food to those in most need," she said. "Wholesalers require business rates relief and financial grants as have already been provided to retail and hospitality."
Meanwhile Kate Nicholls, chief executive of UK Hospitality, said the closure of pubs and restaurants risked job losses throughout the supply chain. "Hospitality businesses have already been pushed to the limits, with many closures already," she said. "For those that have survived, viability is on a knife edge, as is the future of the tens of thousands of businesses and hundreds of thousands of jobs that depend on hospitality, including through its supply chain, right across the country."