Sysco is a foodservice colossus yet much like its CEO in the UK, prefers to keep a low profile. In a rare interview, he opens up about the company's plans
Sysco GB is not as well known as its local neighbours in Covent Garden. Honest Burger sits just around the corner. Franco Manca's there too. And soon a new Jamie Oliver venture will open its doors just a little down the way.
Sysco prefers to keep a low profile. "I don't normally do interviews," says its UK CEO Peter Jackson from the company's development kitchen on the first floor of it's central London office block. For that reason alone, you would be forgiven for having never heard of them. But this is a giant of the food world upon whom many of its better known neighbours rely.
Sysco is a US foodservice colossus, the 70th largest company in the Fortune 500, ranked ahead of the likes of Coca-Cola, Nike and Tyson Foods. In the UK, it owns six different wholesalers including Brakes, the fourth biggest in the country and Fresh Direct, a leading supplier of fresh fruit, veg and dairy. Through this network, the foodservice specialist supplies the entire range of the British market, from high-end Michelin-starred restaurants to budget takeaways.
As the man at the helm, Jackson cuts a modest figure, gently self-deprecating and softly spoken. "As the guys here will tell you, I don't know much about much," he chuckles. "My job is to provide direction and drive the business forward. Thankfully I've been quite successful at it."
Snapshot
Name: Peter Jackson
Job: CEO of Sysco GB
Age: 51
Potted CV: My first foray into the world of wholesale was with Pierre's foodservice where I was finance director. A 12-year stint at Kepak Convenience Foods followed, where I became CEO. In 2018, I joined Sysco Ireland as CEO, before taking the short hop across the Irish Channel in January 2022 to take charge of Sysco GB
Best career decision: Bringing together Sysco's two Irish businesses under the Sysco Ireland banner. It's the template that we've subsequently used in Sysco GB.
Business idol: Katharine Graham, who became the first female CEO of a Fortune 500 company, when she took over the Washington Post. I like people who challenge the status quo.
Favourite food: I'm partial to a steak
Hobbies: I like watching football, running and play the occasional game of weekend golf, searching for my golf ball
If success is measured in profit, then there can be no denying Jackson's success. Since taking over from Hugo Mahoney in January 2022, Sysco GB's pre-tax profits have soared by 25% year on year, up from £58m to £72m. Mahoney did of course have the hospitality industry's existential Covid threat to contend with, a knock from which it is still recovering (pre-tax profit reached £112m back in 2019).
But the economic climate has hardly been favourable to Jackson, either. The number of pubs in Britain is at a record low, for example, with many unable to handle the latest combined threats of record-high inflation and an energy crisis. That's affecting sales and making business much tougher for Sysco too.
Yet despite soaring food and fuel costs, strikes, and availability challenges, Sysco's sales so far this year are tracking ahead of expectations, Jackson says. "If you listened to the dire warnings pre-Christmas, you'd have your head in your hands. But it's been better than that. It's been more robust and more resilient."
Fortunately for Sysco, other parts of its business, such as care homes and schools, continue to grow. And while demand from hospitality has unsurprisingly been softer in recent months, it has picked up new customers, though Jackson refuses to name names.
"Thankfully we're now seeing things pick up. The last couple of weeks have been good, and we're looking forward to a very strong summer, although we could really do with some better weather."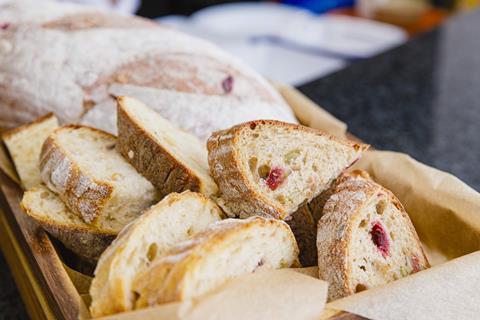 It's no secret that the food industry has also been plagued by issues with availability. But Jackson says the business has worked hard to minimise the issues by expanding its supply base and taking control of some of its haulage legs. Fresh Direct has started collecting straight from farms, consolidating collections onto one vehicle to reduce lead times and cut down on food miles. Where possible, Brakes is also using a similar system.
At its site in Dunkirk, Sysco also consolidates frozen foods from suppliers to improve supply chain efficiency and open up opportunities for smaller companies otherwise lacking a cost effective route to market, Jackson says. This in turn gives Sysco's customers more access to a broader range of products.
Since Jackson arrived at Sysco GB in January 2022, his major focus has been growth. More specifically, growth that comes from independent customers and not the major hospitality chains. "Independents are critical for providing balance within our business," he says. "That's not to say that we don't value our corporate customers, absolutely we do. But we need to get the mix right in terms of independent and corporate."
Consolidation
Sysco is not alone in its desire to grow its independent base. The hunger of the larger players such as Bidcorp to access this area of the market has been cited as the reason for a growing wave of consolidation within the industry. Bidcorp's recent acquisition of Thomas Ridley Foodservice and Harvest Fine Foods, for example, is understood to be all about targeting independent customers seeking a more personalised service. Sysco too has been busy acquiring, picking up Medina in 2021 and KFF in 2018, both for undisclosed sums. But for now at least, Jackson insists there will be no more purchases any time soon. "Long term, it's not something we're interested in replicating."
Jackson is well-versed in the nuances of the independent hospitality trade having spent most of his career in Ireland, a country overindexed on independent restaurants. "I come from a very independent-focused background," he says. "In the Irish market there isn't that same domination of the chains, so I really understand the extent of the service we need to deliver to independents, the product range and the need to focus on fresh."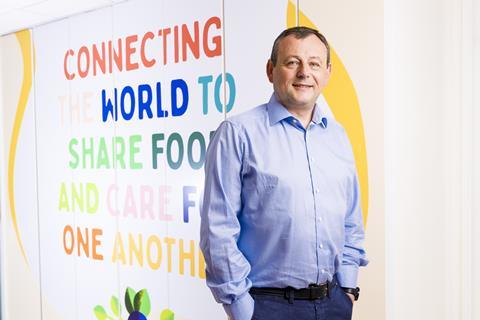 It was with independent customers in mind that Sysco launched a new bespoke butchery operation in April, which the company is currently trialling from its Fresh Direct site in Wigan. The new service allows customers to select specialist meat products, such as steaks, and have them cut to specific sizes by a team of professional butchers.
Jackson's understanding of the Irish independent market seems to be behind the move, with 'Carver & Co' having run successfully in the Irish business for a number of years. "This launch is all about adding an extra element of prep to the butchery process for our customers," Jackson says. "Providing this expert butchery piece will make it easier for them, and also improves our overall meat proposition."
Another area of investment is the £50m earmarked for new trucks over the next two years.
Petrol vehicles
That will allow Sysco to operate what it says are the most efficient petrol vehicles available, as it plans its transition towards net zero. The switch to petrol vehicles is necessitated by the current lack of charging infrastructure in the UK to support a larger renewable fleet, though Sysco did recently launch its first electric truck.
Jackson says there will need to be additional support from government to meet its aim of being completely diesel-free by the end of 2030 and eliminating tailpipe emissions by 2040. "As a business, we want to push on with the decarbonisation of our fleet but that rests on the ability of government and industry working together to improve the charging network," he says.
Sysco may be more inclined to keep a low-profile, but for this it may be forced to come out of its shell and ask for help if it's to really get what it wants.