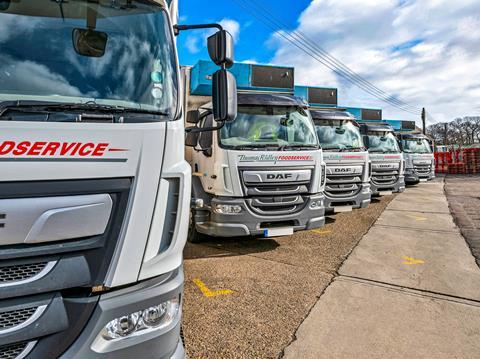 Thomas Ridley Foodservice has won a major new hospitality contract to supply 37 establishments in the City Pub Group portfolio.
The City Pub Group has a wide range of pubs, restaurants, and hotels in locations across the south of England including London, Bath, Norwich and Cambridge.
To service the new contract, Thomas Ridley has added 57 new lines and will support the group with ongoing menu development.
The new deal follows the acquisition of Thomas Ridley by Bidcorp in January. It is now part of the Caterfood Group.
"City Pub Group have a fantastic range of well-known sites, so we're really excited to be working with them," said Thomas Ridley group account controller Natalie Edwards.
"The size and geographical spread of this contract shows that we're geared up to accommodate this type of customer and feel that our reputation for providing a high level of service and great products pairs really well with City Pub Group's reputation for creating great spaces and fantastic food and drink experiences."
City Pub Group executive chairman Vincent Glouton said: "Thomas Ridley have really impressed us, and we feel that our deliveries are in good hands.
"We needed Thomas Ridley to add quite a few new nominated lines for us across frozen, chilled and ambient and they've turned everything around really quickly and efficiently, which is great."