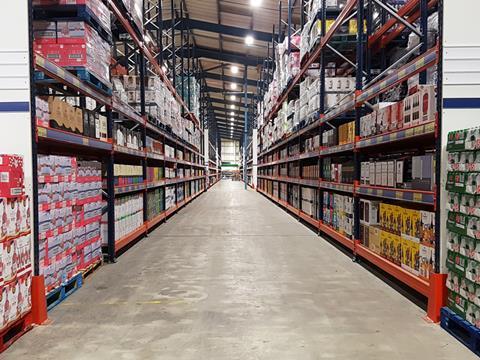 At a time when others are closing, selling or converting cash & carry de-pots to delivery hubs, Time Wholesale Services has moved its depot to a nearby site with almost three times the sales space.

The East London-based wholesaler opened its new 82,000 sq ft depot in Barking on Monday in a new location just a five-minute drive from its original site.

Owner Sony Bihal told The Grocer this week the new site had more than 60,000 sq ft of selling space compared with around 25,000 sq ft at the previous depot.

The new premises had allowed Time to increase its range from 8,500 product lines to 10,000, and eventually it could stock up to 12,000, explained Bihal.

The new products would allow for greater choice in its core range including chilled and frozen, he said. Many of the extra lines were made up of ethnic ranges, with a particular focus on eastern European and African lines.

Overall Time had invested £1m in developing the new site, which includes a car park with 52 spaces as well as a dedicated click & collect area, Bihal added.

While Time does offer a growing online and delivered wholesale operation, the vast majority of its business remains cash & carry and Bihal said it was still a growth market for him.

"It is all about knowing your customer and giving them plenty of choice," he said. "There is plenty of business out there and we are always continuing to grow our cash & carry side."

Time's move comes as AF Blakemore continues to try and sell its cash & carry business. Since officially putting the 12 depots on the market in April, it has sold one to United Wholesale Grocers and confirmed plans to close three others. Bihal said he would continue to grow organically rather than go down the acquisition route.