As we enter 2016, the problems that plagued the fascia and franchise sector throughout 2015 are all too familiar to the regular players.

Whether it's major multiples, the ever-enhanced offers from the discounters (and their willingness to trial smaller stores in more central high street locations) or increasingly squeezed margins, all have continued to haunt the sector for another year.

In addition, the relatively recent threats of online offerings from Amazon and Google, with both targeting the quick and easy top-up shop via Amazon Prime Now and Google Express, have done little to help ease the pressure on c-stores.

So what is the fascia and franchise sector planning to do about these challenges, both new and old? How are they adapting to survive? Are any of them growing against the odds? And do any of them see big opportunities in the coming year?

Certainly Booker isn't taking things lying down. In September it was given the green light by the Competition & Markets Authority to acquire the Budgens and Londis fascias from Musgrave for £40m. The move added 2,000 stores to the Booker portfolio, taking its total portfolio to almost 5,000, and almost £1bn in additional buying power. And Booker, which posted a 10% increase in pre-tax profits in October, is optimistic about its newly acquired symbols.

"Budgens is already well placed to capitalise on the switch to convenience with a continued focus on good quality food, fresh ranges and local produce teamed with a core value offering," says Booker MD Steven Fox.

"Londis retailers have a huge opportunity to offer their shoppers the right range, the right price and the right promotions."
The fascias: a breakdown
Conviviality
Stores: 600+Fascia: Bargain Booze, Thorougoods
Membership cost: £1,650
Terms: not supplied
Benefits: head office support, stock and retail training, new free-of-charge fascias, EPoS, promos, marketing, deliveries, merchandising support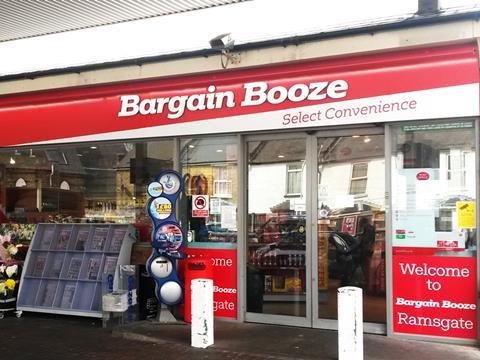 Simplyfresh
Stores: 82Fascia: Simplyfresh/Simplylocal
Membership cost: Free
Terms: Simplyfresh 80% buying commitment; commit to trading at high standards and implement marketing; commit to local/artisan produce. SimplyLocal: commit to trading at high standards and to marketing your store within brand guidelines
Benefits: More than 3,000 fresh products through central invoicing, cost-effective shop fit, tailored stores with "exceptional support, a true end-to-end solution"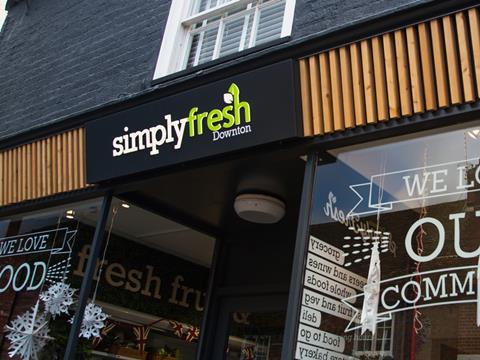 Costcutter Supermarkets Group
Fascia: Costcutter/Mace/Kwiksave/Supershop/Simplyfresh
Stores: over 2,600
Membership cost: Free
Terms: Commit to trading at the highest standards and support market initiatives
Benefits: Access to largest volume buying power in the sector, leading brands and technology systems, three-tier independent range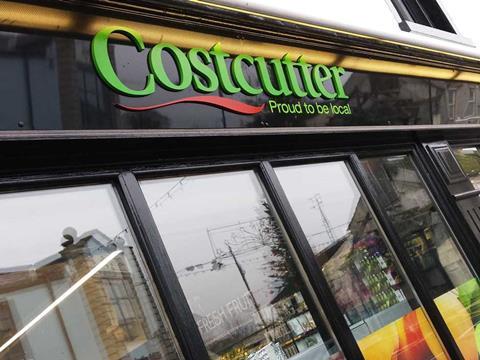 Bestway
Fascia: Best-one
Stores: 1,225
Membership cost: free
Terms: three-year minimum contract; minimum £18,000 wholesale spend (cash/credit) per month; 100% support of the 50-60 'must feature' promotions each month; accept allocation of stock of 'must feature' products; minimum two deliveries of chilled and frozen foods per week
Benefits: highly competitive wholesale pricing from +300 suppliers, promotions and extended buying in period, support, shopfitting, My Rewards rebate scheme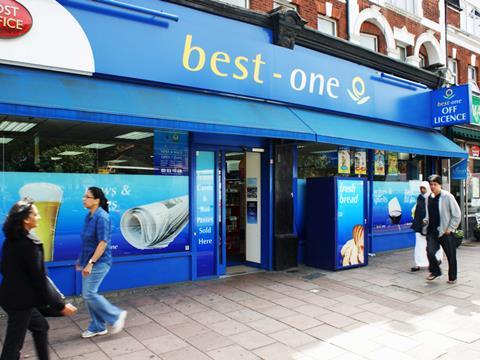 Nisa
Fascia: Nisa/Nisa Loco
Stores: 949/68
Membership cost: £860+VAT
Terms: Nisa: minimum case drop of 300 ambient and 100 chilled and frozen a week. Loco: minimum five-year contract
Benefits: Nisa own-label range, national press and TV ads, web-based ordering system, bespoke marketing, mutual member-owned model
Booker
Fascia: Premier/Premier Express/Family Shopper/Budgens/Londis
Stores: 4,903
Membership cost: free for all except Londis £31 weekly fee
Terms: agreed spend, range and promotional compliance
Benefits: Premier: promotional package, up to 4% spend and save discount period, own label, local support from sales and merchandising team. Family Shopper: disciplined format, promotional/marketing package, own label, local support from sales and merchandising team. Londis and Budgens: loyalty rebate scheme, own label, comprehensive promotional programme, retailer and store support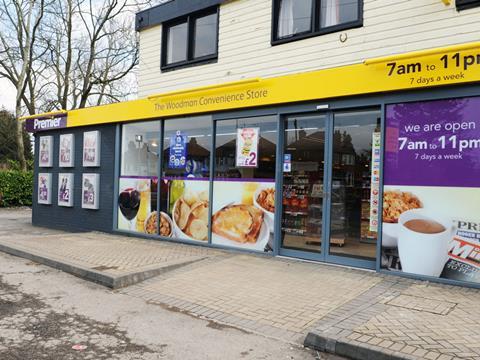 Spar UK
Fascia: Spar/Eurospar/Spar Express
Stores: 2,593
Membership cost: Free
Terms: support the Spar brand, Spar own-label products and local Spar wholesaler
Benefits: merchandising, layout and service support, 17x3 weekly promotions annually supported by brochures, PoS, own label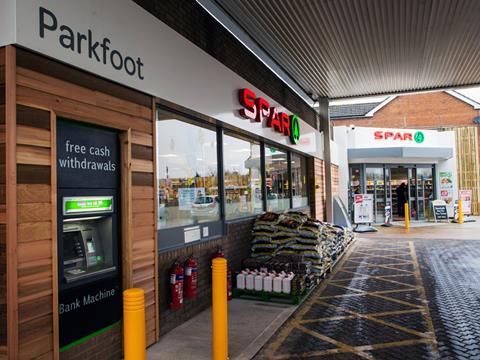 Landmark Wholesale
Fascia: Lifestyle Express/ Drinks Express/Lifestyle Extra/Lifestyle Value
Stores: 1,670
Membership cost: Free
Terms: adopting and implementing disciplines; promotional compliance; minimum weekly spend
Benefits: average 30% increase in retail sales and regular cashback via Cash Back Club, own label, planograms, core range advice including access to core range advisors, support team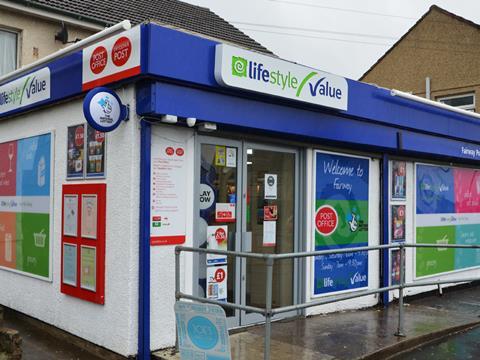 Today's Group
Fascia: Day Today/Day-Today Express/Today's Extra/Today's Drinks/Today's Local
Stores: 470
Membership cost: free
Terms: minimum specification for fixtures and fittings; minimum weekly spend at wholesaler members depot
Benefits: merchandising guidance, layout and service support; 17x3 weekly promotions annually supported by brochures; PoS, own label, Plan for Profit core range guidance; regular deals communicated via social media; trade event day programme via member depots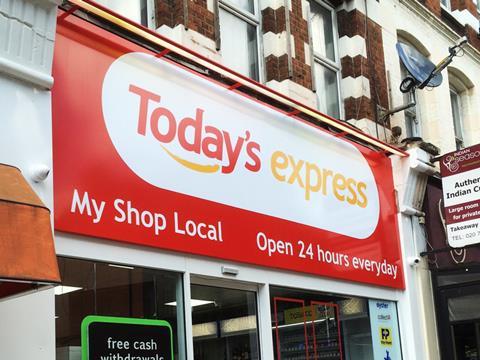 One Stop Franchise
Stores: 125+
Membership cost: £92 per week max
Terms: commit to purchase 95% of stock through One Stop, promotional compliance, brand consistency
Benefits: store refit investment of up to £50,000, margins of between 18% and 23% plus opportunity to earn quarterly rebates, non-minimum order quantity, two-lane EPoS and back office systems, market-leading promotions, dedicated BDM to work with you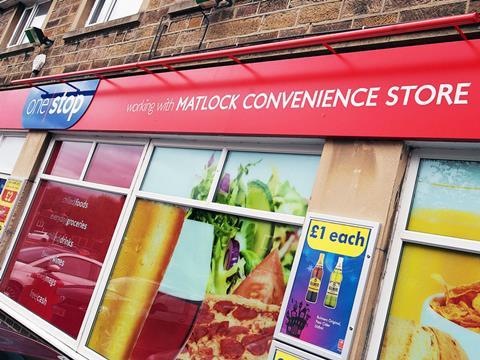 Shopper missions
Booker wasn't the only one in an acquisitive mood, Conviviality sealed a deal with the long-awaited £200m takeover of drinks wholesaler Matthew Clark (after it was held up by the shareholders of Punch Taverns). The deal cleared in September. "With the acquisition, Conviviality has revenues of over £1.2bn, enhancing our buying power and building on our strong reputation for offering great value and choice, enabling our franchisees to stand out with a point of difference in the highly competitive convenience market," says Conviviality COO Amanda Jones.

There were deals to be made in the wider convenience sector, too. In August, with the backing of private equity operation Greybull Capital, c-store veteran Mike Greene picked up 140 M Local stores from Morrisons for £25m cash and My Local was born, opening in October.

And Costcutter, which seems to have shaken off the availability teething problems that came as part of the new Buyco with Palmer & Harvey, is soldiering on with transforming its business model.

Board director Darcy Willson-Rymer states the changes are "absolutely necessary to support achievement of its strategic objectives for the long-term future".

Costcutter retail director Daniel Quest adds: "In doing so we can now offer our retailers the right ranges, strong pricing, consistent deals and excellent promotions, and the retail expertise they need to deliver a store that meets the demands of today's shopper."

Rivals agree. "Shopping little and often is what consumers are doing now, and concentrating on shopper missions will increase frequency of visit, footfall and profitability," says Bestway symbol director Jerry Hall.

Best-one sales were up 5.8% for the year ending December 31, but Bestway is showing no sign of complacency.

Last year it debranded 40 stores it felt had failed to properly represent Best-one last year, although it also added stores, leaving it with a portfolio of 1,225 stores, up 5.8%.

"The debranding of stores has to happen to protect the brand and our other Best-one members," says Hall. "In the past we perhaps had to go out and chase stores to join the group. Now we can be more selective and only bring to the estate those stores that match, or are willing to match, our brand values."

That means "complying with our promotional and purchasing criteria and if they do so will benefit from sector-leading support," he adds, thanks to doubling the number of business development executives available to members.

Nisa has not gone so far as to delist its franchisees, but maintains brand standards will be at the forefront for the group in the coming year too.

"A key focus for the business this year has also been on customer relationships and driving the brand standards to be synonymous with customer service and consumer offering," says Nisa business unit director Nigel Gray.

"When we talk about customer relationships, it's not just about the service standards provided, which are of course extremely important, but also about delivering a proposition the customers can relate to."

For Nisa the opportunity lies in nailing down the most appropriate format for the location with its new strategy, dubbed Store of the Future 2.

"This looks at different store formats, customer demographics and shopping missions to ensure the right one is implemented in each location," says Gray at Nisa.

"The analysis was based on careful consumer research examining shopper missions by location and demographics. It established that the location of a store affects the mission that drives the shopper and therefore stores should not follow a one-size-fits-all model.

"Stores converting to the Store of the Future 2 format have seen as much as a 50% uplift in sales post-conversion."

But for others, catering for missions and fighting back discounters needed something more drastic to sharpen their competitive clout. Tight competition in the sector meant several new faces set up shop in 2015.

New fascias

Landmark reported a pre-tax profit drop of 46% in its annual results in April, which was put down to margins being "continually under pressure" and claims the industry is "experiencing tough trading conditions with no sign of the pressure easing in the near future".

Against this backdrop, it unveiled two new fascias in December to help their retailers try to push back into the ground lost to the discounters and the mults. So what's different about them?
Business barometer
Are you happy with your symbol group?
● Yes 90%
● No 10%
Are you thinking about switching symbols when your current contract expires?
● No 74%
● Yes 26%
Do you feel your symbol group is up to speed with developments in the market?
● Yes 92%
● No 8%
Where could they improve?
● Prices 61%
● Promotional/marketing support 16%
● Service 16%
● Fascia/store layout 4%
● Product range 3%
What would tempt you to change symbols?
● Cheaper prices 58%
● Better promo/marketing support 24%
● Better products 12%
● Free membership 3%
● Smarter fascia 3%
For retailers in especially competitive areas, where price is an overwhelming factor, Lifestyle Value focuses on offering a wider range of own label. Alternatively, Lifestyle Extra is a full-offer neighbourhood c-store with a wider range of chilled, fresh and frozen food.

However, both of the new fascias are heavy on deals, value and pound zones to help retailers hold their own as the going gets tougher and make sure customers understand exactly the value they are getting.

"The retail landscape is continually changing and we need to adapt and provide our retailers with new options that enable them to trade in specific locations with specific needs," says Stuart Johnson, retail controller at Landmark Wholesale.

"We have also listened to our existing retailers who have told us they are planning to make significant investments in their business and would like to achieve a more premium feel or address a specific local trading need."

Also new to the scene was a smaller format from Simplyfresh, which opened its first scaled down store in London's St James's Park Tube station, part of a 46% boost to its store portfolio that has taken it from 54 to 82 stores over the past 12 months.

"Simplyfresh has always worked sub-2,000 sq ft and St James's Park is a more compact format at 800 sq ft. Learning from this has enabled us to look at other units of a similar size that historically we would not have entertained," says Simplyfresh MD Kash Khera.

"Now we are looking at units where customers are more transient, our store design is proving to increase dwell time, leading to a larger basket spend and increased margins as a result of a focusing on fresh. This offer will be especially lucrative in the forecourt sector with the right partners."

Franchises

Tesco subsidiary One Stop, which also has both managed and franchised stores, continues to invest heavily. It opened its 100th franchise store in August (it has over 800 stores overall). The big difference for retailers trying to decide between a fascia and a franchise is "the way the store is managed," says Him! research director Blake Gladman.

He points to an "increased level of compliance" by symbol groups, whereas from a retailer perspective, operating a franchise "doesn't take up as much time. It's incredibly difficult and challenging to run your own store and some retailers don't want to commit to all that. Some think it's a good opportunity as a career but don't want to be as hands on, or they aren't very entrepreneurial. A franchise model allows more flexibility - they don't need to be going around cash and carry depots or constantly checking prices and promotions. It creates a simplified approach."

As a result, he predicts that franchising is "an area that's going to grow. We can see there is a lot of consolidation in the sector and retailers are starting to think about where they're going to place their bets. And franchise offers a secure, simple model."

As a managed chain, My Local won't threaten to pinch franchisees but if Mike Greene can turn his venture into something viable it might be a threat to everyone's profits. He's targeting an initial turnover of £215m, rising to £230m with reopened stores, and he has his sights on £300m within a year to 18 months.

Community hub

With new neighbours and familiar foes, there is always pressure to keep up with the Joneses.

"Our next store has got to be better than the last one developed," says Spar MD Debbie Robinson.

"Our stores are now becoming the hub of the community and many also have parcel collection, bill payments and foodservice partners integrated into the stores. Spar has launched a number of award-winning stores during the year, keeping the group at the forefront of modern convenience retailing.

"Our passion for convenience retailing is as strong as it first was 60 years ago, and in 2016 we have another exciting and innovative 12 months ahead of us. We will all have to be absolutely focused on driving sales and managing costs."

Among all the excitement of fresh and new there are still two points that are of utmost importance as times become tighter: holding down costs and maximising profits.

"Our main focus in the year ahead will be to help our retailers to achieve the range and value that will make them competitive," says Today's retail director John Kinney.

"Availability is everything - particularly when it comes to promotions. Ensuring our retailers are able to obtain the product lines they need to fulfil promotions means they are able to keep their customers satisfied, building loyalty throughout the supply chain.

"To further support our retailers, we have recently launched our Deal Busters trade event days. The programme of activity will take place nationwide between March and September 2016. Retailers can look forward to great discounts on branded products with one-day only deals highlighted via an extensive leaflet programme and also in depots via iBeacon technology through our wholesale members."

Conviviality announced a package of initiatives to bolster trading for its retailers during Christmas and new year. "The response has been overwhelmingly positive," says Jones at Conviviality.

"We have offered them the opportunity to delay their direct debits to ease their cashflow, offered sale or return on all the promoted products to give them the confidence to offer full availability, and will be paying a £400 per store cash credit each month from January to April to help support their margin.

"We constantly ensure our offer is relevant and appealing to customers and our franchisee partners. And we are incredibly innovative in our approach to marketing, constantly pushing ourselves to ensure our brands stand out on the high street and drive footfall to our franchisees."

Own label

Throughout the tough trading conditions, many symbols have worked on their own-label ranges. Today's, Bestway, Costcutter, Nisa, Spar and Booker have all pushed to further develop their own brands.

The 1,000-strong SKU Nisa Heritage brand has also undergone comprehensive repackaging and reformulation. "A squeeze on disposable income, which has also driven footfall to convenience stores in an attempt to control spend with smaller, more frequent shops, has also raised the importance of a strong and competitive own-label range," says Gray at Nisa.

Spar has also made changes, adding slow-cooked ranges to the convenience market in line with growing trends.

"Spar Brand has undergone a complete transformation and our Spar branded products have added £6m in sales during the past year, also winning no fewer than 34 food awards and 77 wine and spirit awards," says Robinson.

Boosting the fresh offering in store is growing in popularity for the sector in the hope of driving footfall, catering to the meal-for-tonight shopper missions and even bolstering franchisee recruitment.

Fresh and chilled

"The importance of having a strong fresh and chilled range as well as a food-to-go offer in stores will get ever more critical as consumers continue to gravitate more towards convenience stores as a destination shop rather than distress purchase and top-up," says Gray at Nisa.

"Nisa has an extremely strong fresh and chilled offering, indeed it has been intrinsic in attracting many of the new recruits to the group, and has continued to invest in this range of products and also the method of delivery through investment in supply chain efficiency."

Quest at Costcutter agrees. "Consumers expect a quality fresh offer in c-stores and meal solutions are a great way of driving fresh sales," he says. "Putting fresh at the heart of these meal solutions also gives retailers the opportunity to increase in-store spend by linking associated products to these key areas."

Optimising the fresh offer with a strong food-to-go offer is where Khera at Simplyfresh thinks he can cater to the evolving trends.

"Foodservice has taken a large chunk of the convenience, grab and go market, with Pret and Greggs being the staple of many high streets, but they are perceived to be of lower value base than convenience as you are not able to get a complete basket of goods for your mission. With our store aesthetic we are able to go head to head with foodservice with an enhanced focus on value."

Fox at Booker has a similar view, saying the "top-up shop is increasingly important as consumers increasingly expect to get everything they need from their local store. Ensuring the right range for top-up shops and meal for tonight are essential and present a real opportunity for growth in the year ahead."

Making convenience shopping simpler using technology for the millennial generation is also at the forefront to make convenience shopping simpler, adds Jones.

"Top-up shopping, the appeal of discount ranges and the need for local convenience will continue to grow but there will also be an increased demand for technology that makes the shopping experience easier and simpler," he says. "Apps and click & collect are especially appealing to the millennial mindset."

Ultimately, whether it's using the latest technology, or meeting shopper missions, it's all about finding the point of difference in a sea of competition.

Or as Quest at Costcutter puts it: "Where independent retailers can really win is giving exceptional customer service and having a truly local offer that meets local demand. And that is something multiples and discounters cannot achieve."
Keeping it social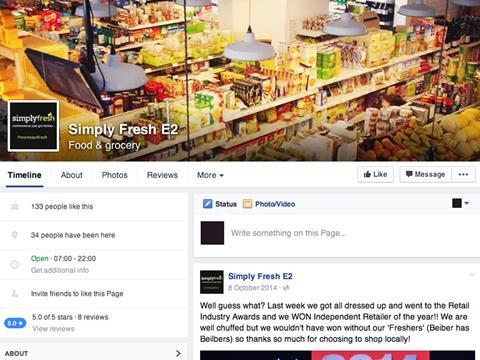 2016 is no time for the social media shy and budget-friendly options Facebook and Twitter have been grabbed with both hands as retailers push for extra footfall and better community engagement.
Many symbols have embraced smartphone apps. Conviviality launched the As If It Wasn't Cheap Enough App in November.
Stuffed with in-store offers and exclusive e-vouchers, the app has already reached 45,000 downloads.
Simplyfresh's app, planned for release in 2016, will operate primarily as a loyalty card and store locator that is EPoS and click & collect enabled.
And for retailers, Costcutter launched its ActivMobile app to place orders and provide access to member services.
"The role technology plays in the independent sector is going to increase significantly, both to create greater efficiencies within store operations and also as a way to drive greater customer engagement and footfall," says Costcutter retail director Dan Quest.
"We will be expanding our digital focus, further developing our ActivHUB portal and mobile apps."
Simplyfresh
Twitter followers: 6,631
"We are champions of social media," says Simplyfresh MD Kash Khera. "95% of our retailers have Twitter or Facebook." The symbol launched an emoji competition where customers could send a red apple to the account and win prizes if they received a green apple back. "Our Christmas campaign reached one million consumers, which proves, with a very low budget, it's all about the level of engagement rather than the prize."
Budgens
Twitter followers: 900
In its first Christmas campaign since the move from Musgrave to Booker, Budgens made a departure from traditional festive marketing with pug puppy Buddie prancing across social media. Buddie featured in short clips with popular top-up and last minute Christmas products on promoted Facebook posts. Budgens ran an @BuddieThePug Twitter competition to win a free hamper by tweeting pictures of pets.
Costcutter
Twitter followers: 3,047
Costcutter is rolling out social media training to all its retailers this year. "Our retailers are driving new shoppers to their stores by promoting offers through Facebook," says Quest. "We have already driven a tangible sales uplift for our stores." During the pilot of the social media programme, Costcutter Ellon retailer Derek Ritchie achieved full sell-out of Aberlour whisky after a post on Facebook reached almost 8,000 local consumers.