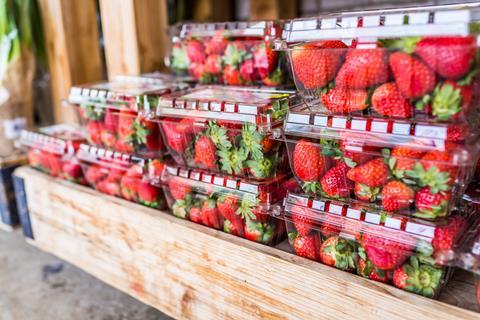 The Federation of Wholesale Distributors has welcomed the government's plastic packaging proposals, which will see its members avoid incurring any new costs.
The FWD told The Grocer it had lobbied for the continuation of the exemption for wholesale under the current system and "welcomed the proposal".
Under the new extended producer responsibility (EPR) system, expected to go live from January 2024, "no new obligations would be placed on wholesalers," read the consultation documentation.
The move comes after the government's proposals in 2019 suggested introducing a wholesaler obligation that would have seen wholesalers saddled with millions of pounds worth of additional costs.
The publication of the EPR scheme last week shows Westminster has rounded on those plans.
Instead, Defra is proposing a system in which manufacturers and importers of unfilled packaging sold to businesses will pay the full costs of dealing with the waste, replacing the current shared cost compliance system.
The new regulations are set to cost producers around £2.7bn in the first year.
It will mean a hike of £1.6bn from the previous impact assessment published in 2019, which estimated the tax to cost £1.1bn.
A consultation on the measures will now run for the next 10 weeks.
"FWD members currently have packaging costs which collectively run into millions of pounds each year," said FWD CEO James Bielby. "If further obligations were extended to distributors for packaging or packaged products, the obligated tonnage for FWD members would go up by 300%, which would be a significant increase in costs. These costs would be passed on to the 400,000 businesses members supply, via higher prices.
"Any changes to EPR must ensure the sector and members both small and large are able to continue to do business, to prosper, and that growth is not stifled as we recover from Covid-19. Extending obligations on EPR would have had huge cost implications for wholesale and we welcome the recommendation of government that wholesale's unique status is maintained.
"FWD has successfully fought off a wholesaler obligation twice in the past and the government's proposal would mean that this will be maintained, subject to consultation."