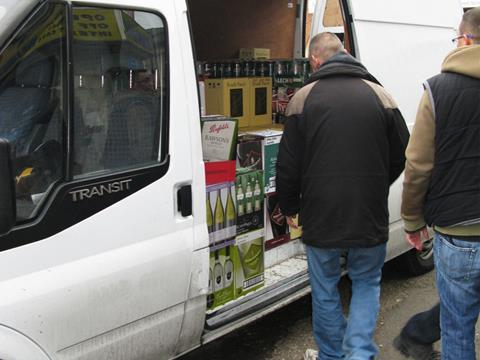 Time is running out for wholesalers to sign up to the government's new Alcohol Wholesaler Registration Scheme.
The official date for companies to sign up to the scheme, which aims to crack down on the trade in duty-avoided alcohol, is 31 March. To meet this deadline, companies wishing to be listed must also sign up to the Government Gateway, a centralised online register for government services.
This takes two weeks to process, meaning wholesalers must complete this stage by 17 March. The Grocer understands so far only about 1,200 of the potential 20,000 companies that will be required to register have done so.
Exchequer secretary to the Treasury Damian Hinds has written to thousands of businesses urging them to apply for the HMRC scheme.
HRMC estimates £1.2bn of tax revenue is lost every year as a result of duty fraud. "AWRS will protect the hardworking taxpayer from being undercut by the illegal traders dealing in illicit alcohol. I urge any business that sells alcohol to other businesses to check now whether they need to apply," said Hinds.
HMRC will assess whether wholesalers are 'fit and proper'. This involves considering factors like connections to convicted alcohol fraudsters and proper record-keeping.
Wholesalers failing to meet the 'fit and proper' test will not be able to trade in alcohol and will face fines if they continue. When they apply, businesses will need to provide information such as types of customer, products sold, premises used and details of their main suppliers.
"AWRS is an important development in the government and industry working together to beat alcohol duty fraud," said FWD CEO James Bielby.
Retailers that sell alcohol will have to buy from approved wholesalers from April 2017.