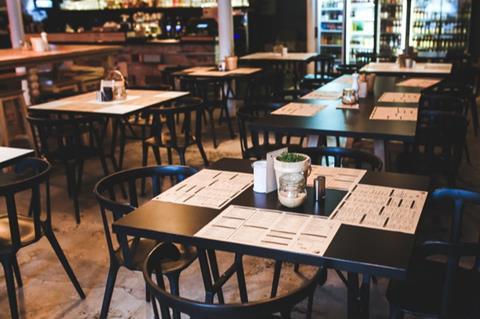 Wholesalers have welcomed a new government support package for hospitality and leisure that includes extra grant funding for businesses supplying the sectors.
In an additional £1bn support package for businesses hit by Omicron, including those in hospitality and leisure, the government said it would boost the Additional Restrictions Grant fund by £102m.
The ARG fund is allocated at the discretion of local authorities to businesses outside hospitality and leisure, including suppliers, who have also been impacted by the pandemic.
The government said the £102m top-up would be prioritised for those local authorities that had distributed the most of their existing ARG fund allocation.
"We are very pleased that the new support package specifically includes businesses that supply the hospitality and leisure sector, which means food and drink wholesalers will be supported," said FWD CEO James Bielby.
"The ARG has been a lifeline for food distributors who have not been included in direct support for hospitality. It's very encouraging that the Chancellor has recognised the vital role they play in supplying not only pubs and restaurants but care homes, schools and hospitals."
Bielby said short-notice restrictions on pubs and restaurants meant wholesalers had stock they could not sell on, leading to "million-pound losses and millions of tonnes of food wasted".
They needed support "as much as their customers, if not more", he said.
"By making money available immediately through the ARG, along with the Covid Additional Relief Fund which the Treasury has recently released to local authorities, the Chancellor shows he has listened to the voice of the food supply chain," Bielby added.
Businesses in the hospitality and leisure sectors in England will be eligible for one-off grants of up to £6,000 per premises under the measures announced today.
"We recognise that the spread of the Omicron variant means businesses in the hospitality and leisure sectors are facing huge uncertainty, at a crucial time," said Chancellor Rishi Sunak.
"So we're stepping in with £1bn of support, including a new grant scheme."
The government is also reintroducing the Statutory Sick Pay Rebate Scheme, reimbursing businesses with fewer than 250 employees for the cost of statutory sick pay for Covid-related absences. The scheme covers absences of up to two weeks per employee.
PM Boris Johnson said: "With the surge in Omicron cases, people are rightly exercising more caution as they go about their lives, which is impacting our hospitality, leisure and cultural sectors at what is typically the busiest time of the year.
"That's why we're taking immediate action to help with an extra £1bn in grants to these industries and reintroducing our Statutory Sick Pay Rebate Scheme."