The Grocer's 2016 Top Campaigns awards: entries have closed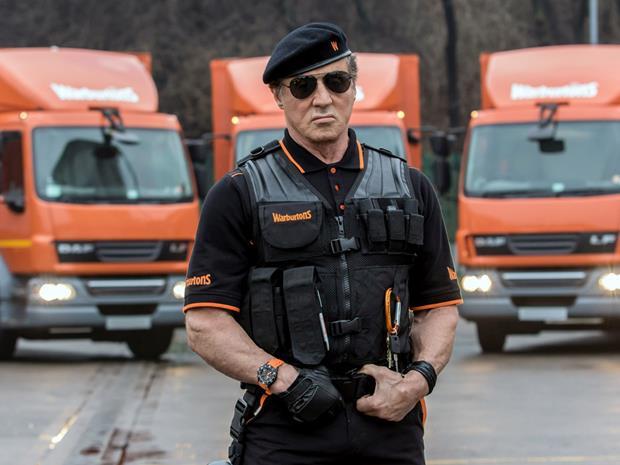 Entries have now closed for 2016. The winning campaigns will feature in the 17 December end of year issue
The search is now on to find the Top Campaigns of 2016 - and if you want to have a say in who wins you had better get entering fast.

Celebrating the best campaigns from retailers and brand owners over the past 12 months, winners will be selected in over 50 categories, including everything from alcoholic drinks, canned goods and pasta sauces, to supermarkets, online specialists and food to go operators.

Entry is free and campaigns can use any medium, including print, digital, TV, social media, experiential, PR, direct mail and posters.
"The Grocer has a long history of supporting and celebrating the best campaigns from the fmcg supply side," said editor of The Grocer Adam Leyland. "Now, the Top Campaign Awards has been evolved to include the best campaigns on the retail and wholesale side, as well, including an award for the best Christmas campaign.
"And crucially, the Top Campaign Awards is now media neutral, which means that the most brilliant creative and strategic work can be recognised whether it uses TV, social, shopper marketing, DM, viral, digital, experiential, PR, poster, press or even radio. That makes The Grocer's Top Campaign Awards unique among all the awards programmes out there, in creating a level playing field.
"Finally, the Top Campaign Awards is both free and simple to enter, so as to encourage not only the maximum number of entries but to ensure that the winners are the most deserving cases."

The winning campaigns will be revealed in The Grocer's final issue of 2016. Anyone can nominate their chosen ad simply by sending details to topcampaigns@thegrocer.co.uk, telling us the name of the campaign, the brand or retailer, the category in which it should be entered, when it first aired, any agencies involved, plus an attachment or link to campaign materials and a statement of up to 300 words setting out the context/problem, the rationale/plan behind the campaign, and any results. Please highlight in red any information that needs to be treated in confidence.


Alternatively, you can fill in our online form using the button below. A full list of categories and criteria is below. The deadline for entries is 4 November.
Additional awards may be given out by judges at their discretion for outstanding work across a single medium, such as Top Viral campaign, Top Poster campaign etc.
There will also be an award for the Top Christmas campaign.
And an overall Campaign of the Year will also be awarded (people cannot enter this directly, it will be chosen from winners of all other categories)
Here is the full list of categories that can be entered -
Retail
1. Supermarket campaign
2. Convenience retailer campaign
3. Fine food campaign
4. Off-licence campaign
5. Online specialist campaign
6. Wholesaler campaign
7. Food to go campaign
Products
1.    Alcoholic drinks - Beer & Cider
2.    Alcoholic drinks - Spirits & RTDs
3.    Alcoholic drinks - Wine
4.    Baby & infant products
5.    Bagged snacks
6.    Batteries
7.    Biscuits
8.    Bread
9.    Cake
10.    Canned
11.    Cereals
12.    Confectionery: Chocolate
13.    Confectionery: Sugar
14.    Cosmetics
15.    Dairy: Butters & Spreads
16.    Dairy: Cheese
17.    Dairy: Drinks
18.    Dairy: Yoghurts & Desserts
19.    Free from
20.    Fresh: fruit & veg
21.    Fresh: meat & fish
22.    Frozen Food
23.    Hot beverages
24.    Household goods
25.    Ice cream
26.    Jams/spreads
27.    Laundry
28.    Oils
29.    Over The Counter
30.    Paper Products
31.    Personal Care: grooming
32.    Personal Care: haircare
33.    Personal Care: male grooming
34.    Personal Care: oral care
35.    Pet care
36.    Ready meals
37.    Rice, noodles, pasta
38.    Sauces: cooking
39.    Sauces: table
40.    Savoury pastries & meat snacks
41.    Sex care
42.    Soft drinks: bottled water, squashes and cordials
43.    Soft drinks: carbonates
44.    Soft drinks: juice & smoothies
45.    Soup
46.    Sports nutrition
47.    Tobacco  & accessories
48.    Tobacco & accessories: e-cigs