Julia Glotz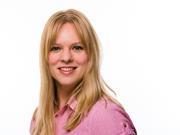 Julia is managing editor of The Grocer. She is responsible for the day-to-day running of The Grocer, and also commissions its comment, opinion and feedback pages. Julia was previously fresh foods and buying & supplying editor.
Contact Info
Tel:

01293 610257
Recent stories
The Food Standards Agency has come under attack for deciding not to 'name and shame' retailers and suppliers in a major food safety survey on supermarket chicken.

The UK needs a radically new approach to food and farming policy if it is to tackle the major food challenges of our time, such as food…

The first ever Freedom Food-certified farmed rainbow trout has gone on sale in Sainsbury's this weekend…
Recent blog posts
The poultry industry has successfully lobbied the FSA into U-turning on plans to 'name and shame' companies in its campylobacter survey, but it shouldn't rejoice.

Developing the right technological solutions to help tackle food waste is just the first step…

What do food producers and suppliers need to know about online retail?
Julia Glotz contributes to: