Self-heating cans haven't really taken off in the UK. We've tasked creative agency PSONA with changing that. Here's what they came up with…
One of our 10 Things You Need To Know About… Canned Goods
Self-heating cans have never been red-hot property as far as British consumers are concerned.
They were all the rage in the early noughties with Premier Foods jumping on the bandwagon, nationwide listings for a product called Hotcan, and Nestlé offering a Hot When You Want range. While many companies have tried to convince consumers of their efficacy, few have succeeded.
We've asked creative agency PSONA to change that. Here's what they've come up with…
Hot Pot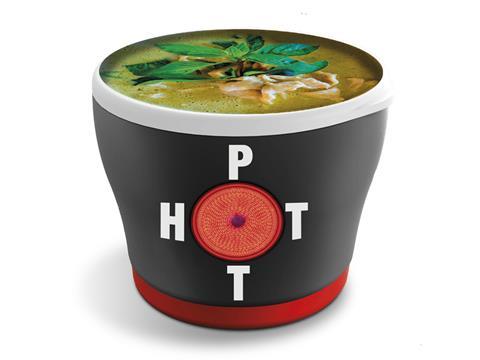 While we're not talking about Betty's famous Coronation Street hotpot here, PSONA does want its creation to hit the same comforting cues.
"Hot Pot does what is says, which is very important," says Neame Ingram, executive creative director at PSONA. "We wanted to keep it simple and tell the consumer exactly what it is. We then dialled up the imagery to invoke images of home cooking via a gas cooker or electric ring. This will make consumers think emotionally, the way they do when you think of home cooked food."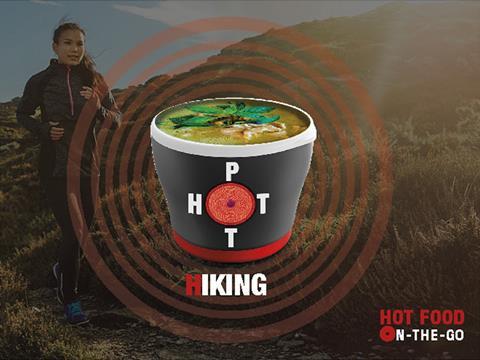 The key barrier, says Ingram, is getting over consumer perceptions of self-heating products such as "the product is rubbish", "the food's not very nice", and "how does it even work?", likening it to the arrival of the first ready meals. They took off so he remains hopeful that there's potential here.
"We're not rewriting the rule book here as far as the technology is concerned," adds Ingram, although one highlight of Hot Pot is activation via an app. "They key issue with self-heating cans is trust, so our ideas put a new face on it and help to develop trust for the product."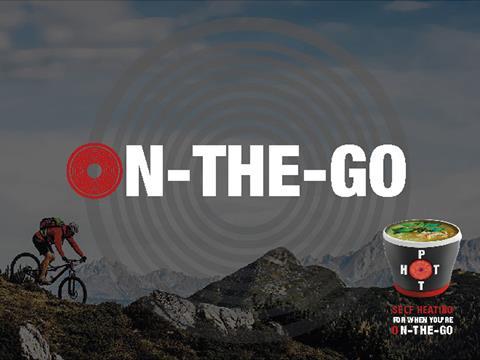 Trust is a key theme throughout Hot Pot, even going as far as the contents. "It'd be things like warm, homely cooked meals such as soups or casseroles," Ingram says. "If you go for something too elaborate or fancy, consumers will be wary of it and their trust in the product falls apart."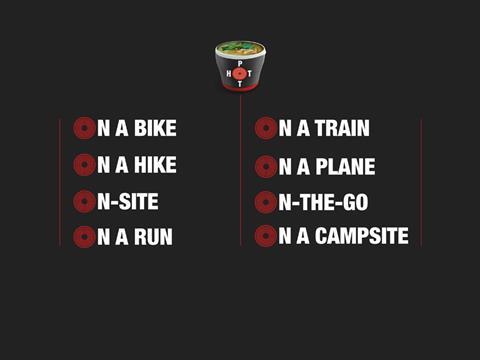 Hot Pot is designed to be an on-the-go product, and as such is aimed at situations where consumers don't have access to grab & go options such as sandwiches and coffee. "We're targeting outdoorsy people with Hot Pot," Ingram adds.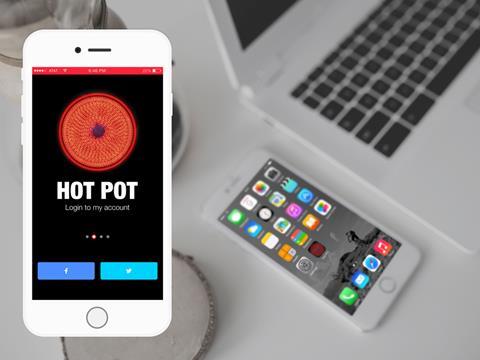 Redi
"The old-fashioned ready meal is dead: the new Redi meal is here," proclaims Ingram, as he unveils PSONA's second innovative solution.
Unlike Hot Pot, ready meal is modern, sleek and fresh – designed to appeal to millennials – and is more akin to their needs and lifestyle. "It is instant food for busy, connected people," explains Ingram. "It is for those who use hi-tech connectivity to help them with their lives – whether that's Amazon Echo, Bluetooth, wi-fi or Sonos."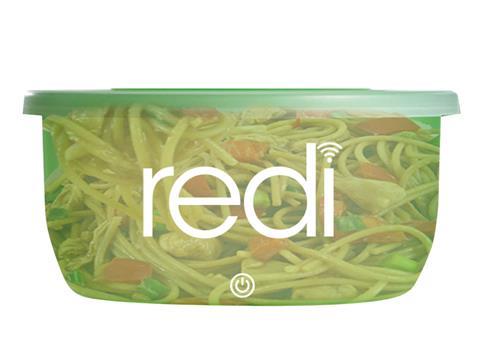 Well, now they can take their connectivity to the kitchen. Redi uses the same technology as Hot Pot – a common theme across all three of PSONA's concepts – and can be activated via an app that triggers the self-contained heating system so it's ready the second you walk through the door. "The phone notifies you when the food is cooked and it only takes a few minutes," adds Ingram.
The transparent containers are designed to convince consumers of their freshness and the quality of ingredients inside, with meals involving noodles, rice, veg and dim sum featuring heavily.
Balls & Co. On the Go.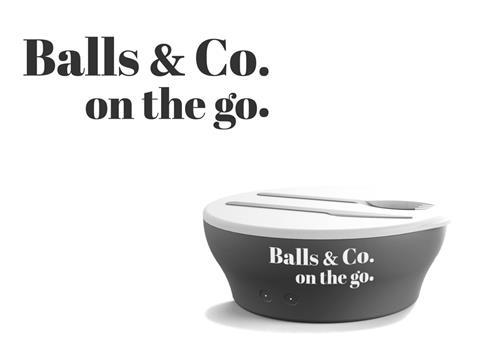 Lunch without the ball-ache. Trendy London restaurant Balls & Co is in not connected with this idea, but Psona has come up with a neat idea on how the meatball joint could broaden its horizons by going on-the-go.
This reusable self-heating lunch pan, which can be recharged, is filled with pouches of meatballs based on the restaurant's most popular dishes including: Chicken Romenesco with red pepper, tomato and almonds; Pork Bechamel with creamy ricotta and Parmesan; and vegetarian options.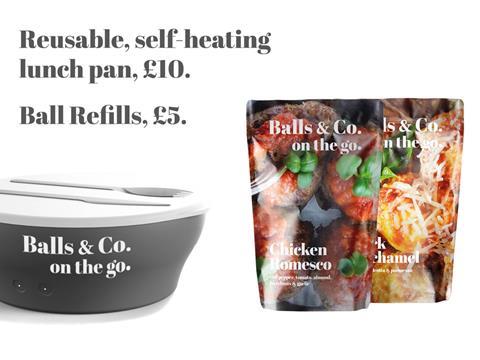 It draws on the restaurant's ideologies and USPs of meatballs served in a pan. On top of that, it taps the high protein trend as well as demand for simple food with quality ingredients.
"It's a fun standout name, which has standout on the shelf so would get a lot of traction," believes Ingram. "It goes beyond just being a gimmick but the substance behind it is because it's coming from a restaurant. The consumer thinks, I can get restaurant quality-food on the go, heated up at a tap of my phone."
Previous article: 2. New formats dominate our ambient global NPD picks
Next article: 4. Can brands convince young Brits canned is cool?
In association with: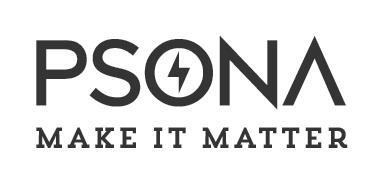 The majority of brands don't matter to consumers. At PSONA, we think we can change that. We're a new kind of Customer Engagement Agency who believe that brands have to understand what matters to people if they want to matter to them. We have undertaken a global research project with the Future Foundation to identify the drivers that brands can successfully use to make themselves matter. We successfully apply this by immersing ourselves in the customer journey, blending our data insight with our Method Planning approach, to define the who, the what, the where and when. We know when to disrupt, when to empathise, when to make people laugh, and when to keep things simple. Our expertise covers social, brand response, digital, brand activation, relationship marketing, data and film, across both consumer and B2B sectors. We are part of Communisis Plc Group and deliver marketing that matters for brands such as Royal Bank of Scotland/NatWest, American Express, Argos, Amazon and Scottish Power.