Spirits brands are on a mission to get more of us mixing our own cocktails at home. Research for The Grocer reveals they could have their work cut out: 26% of Brits say the most adventurous they get when it comes to mixing drinks at home is a gin & tonic or rum & coke [Harris Interactive].
Still, there's an opportunity here. Seven per cent of Brits says they have recently started making cocktails at home, with that number rising to 19% of drinkers aged 25 to 34. What's more, 10% of Brits and 25% of 25 to 34-year-olds say they'd make more cocktails at home if they were shown how.
One brand that's hoping to turn us in to arm chair mixologists is Disaronno, which has had something of a renaissance in recent years off the back of the growing trend for cocktails. In The Grocer's Top Products survey last year [Nielsen 52 w/e 11 October 2014], we reported a £12.3m growth spurt for the brand.
Last month the brand launched its first piece of NPD in almost 500 years: ultra premium whisky-based liqueur Disaronno Riserva (rsp: £250). So we sent reporter Ellis Hawthorne along to Fortum & Mason to discuss cocktails with Disaronno brand ambassador Rod Eslamieh. Here are his top three serves…
Smoking Mexican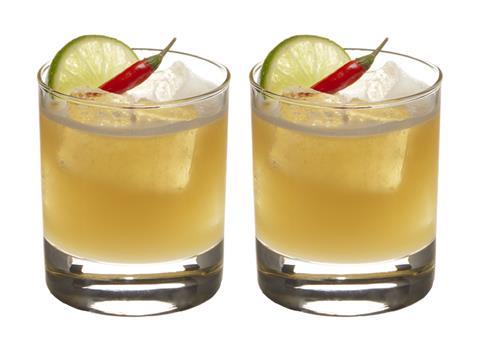 Recipe:
25ml Disaronno on the rocks
25ml Tequila
50ml Sour Mix
10ml runny honey
Garnish: 1 lime wheel
Method: Shake and Strain
Rod says: This drink will really awaken your senses, the earthy flavours of Tequila match beautifully with Disaronno in this very popular variation of the Disaronno Sour.
Disaronno Kentucky Sour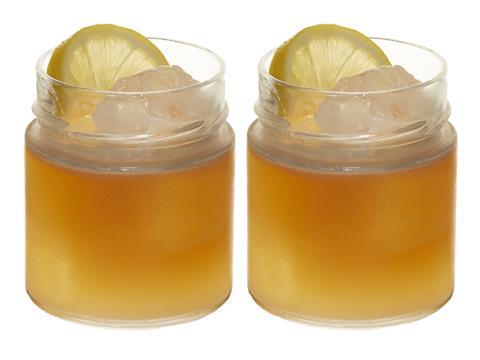 Recipe:
25ml Disaronno on the rocks
25ml Bourbon
50ml Sour Mix
Garnish: Lemon Wheel
Method: Shake and Strain
Rod says: Inspired by one of the most iconic cocktails: The Godfather, the blend of Disaronno matching with the caramel and vanilla tones of a Kentucky bourbon makes this a delicious sour.
Disaronno Long Sour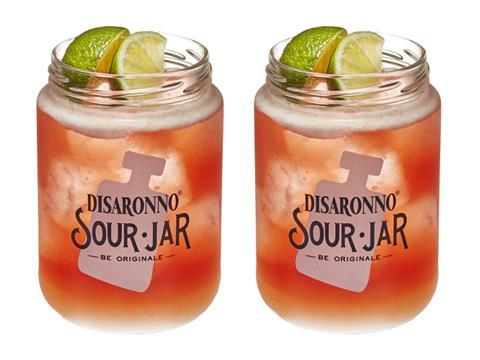 Recipe:
50ml Disaronno
35ml sour mix
50ml cranberry juice
top with lemonade
Garnish: 2 lime wedges
Method: Pour each ingredient in a tall 12oz glass, fill with cubed ice. Stir well and squeeze two lime wedges and drop in glass.
Rod says: The problem with a great made Disaronno Sour is that it goes too fast, the long sour gives a sweet, zesty flavour to it, and even if its chilli outside this drink brings back the summer feelings.