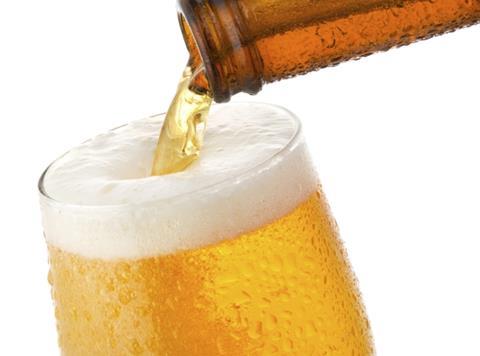 The recent sunny weather has resulted in soaring beer and cider sales as Brits quenched their thirst in the late blooming summer.
Overall off-trade beer and cider sales rose by 6.9% on volumes up 4.7% in the four weeks to 13 August 2016, compared with the same period last year, exclusive Nielsen data for The Grocer has revealed.
Lager sales were up 4.3% in volume, just ahead of ale, which rose 4.2%, but the summer heat belonged to cider, which saw an impressive 6.2% volume uplift.
The recent sales hike helped boost an overall disappointing 52-week performance, in part tainted by a rainy June and England's early departure from Euro 2016, with lager now growing over the year – up 1.2% in value on volume rising 1.1%, said Nielsen's client business partner Jon Sheppard.
In addition, the "exceptional performance" contributed to recover some of the cider declines of late, with the yearly volume drop halved thanks to those four weeks, he said.
"Both retailers and brewers will be pleased with this recent sales performance - 20 out of the top 30 brands grew faster than their yearly average driven by the grocery multiples," said Sheppard, adding it was also good news for impulse retailers, which saw the four weeks sales in the black versus last year after a "generally torrid year for the channel".
Champagne sales also benefited from the sunny weather, with value up 4.9% for the four-week period - faster than the 52 weeks, while sparkling wine continued its double-digit growth with a 13.9% increase versus last year.
"With the good spell of weather set to continue and the country's mood boosted by Team GB's success in Rio, the summer certainly isn't over and these sales could rise even further."