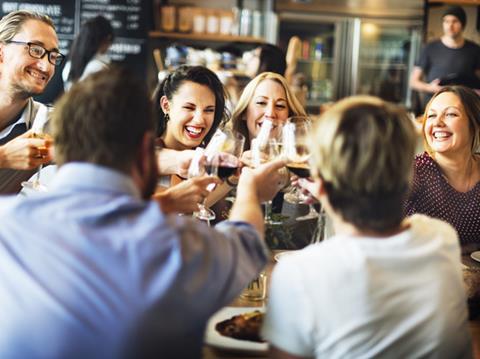 Berkmann Wine Cellars has launched an online store to help hospitality outlets earn while they are closed amidst the coronavirus pandemic.
Pubs, bars and restaurants that sign up to the store, called Help 4 Hospitality, will be given a voucher code to share with their marketing and mailing lists. Their regular customers can then gain access to Berkmann's wines with a 5% discount.
For every order, Berkmann Wine Cellars will donate 12.5% of the order value to the business which provided the code, which they can keep or opt to split between The Drinks Trust and Hospitality Action charities.
Wines available include a range of "restaurant quality" wines as well as rarer bottles from Berkmann's Fine Wine cellar.
Orders will be delivered to shoppers within five working days, or the next working day within London.
The store would be available until the hospitality industry was back up and running following the lift of lockdown restrictions, said the distributor.
Berkmann Wine Cellars CEO Rupert Berkmann said there were "numerous reports of consumers struggling to obtain the wines they want because of the pressure on retailers", while at the same time the hospitality industry was "suffering immeasurably".
"We have great wine, and we have the infrastructure to deliver it, while being able to generate some much-needed support for our partners in the trade," he added.