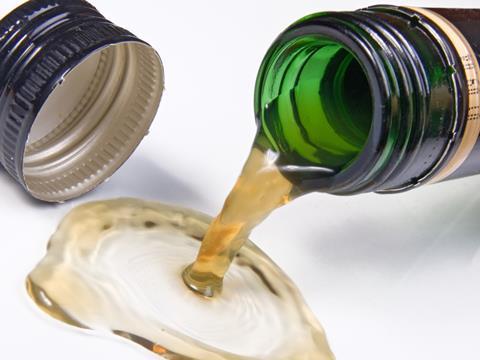 The Wine & Spirit Trade Association has called on the government to cut wine and spirits duty by 2% to 'help save the British pub'.

The industry body said reducing duty on wine and spirits in next month's Budget could give British pubs a £31m boost - equivalent to a £594 tax cut for every landlord compared with an inflationary rise.

The call followed a change in the nation's on-trade drinking habits, with wine and spirit sales across UK pubs now accounting for more than a third of takings as consumers broadened their horizons, said CEO Miles Beale.

"While the government has focused on beer cuts previously to support British pubs, the reality is that this is only a job half done - wine and spirits are ever-more important to the British pub and the chancellor can do his bit to support them and landlords by cutting wine and spirits duty by 2%," he said.

New research by the WSTA showed that 36% of the value of alcohol sold in pubs was now wines and spirits, he added, with WSTA having calculated that the excise duty bill for pubs now stood at approximately £1.9bn with a third of this, more than £600m, coming from wines and spirits, he said.

"With higher inflation, the impact of the devaluation of the pound and the potential for duty increases, the pubs industry faces a potential triple whammy that will be devastating for the trade in 2017," said Beale.

The research also showed a 2% cut would boost the wine and spirits industry economic contribution by £2.9bn and also boost Treasury revenues by £368m, he added.