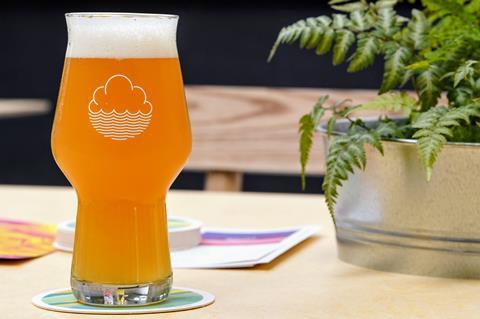 Drinks suppliers are rallying to protect the booze trade as Brits abandon drinking out amid the coronavirus outbreak.
The government's decision to advise Brits to avoid pubs and restuarants to slow the spread of the virus was "catastrophic for businesses and jobs", said Kate Nicholls, CEO of hospitality industry trade body Hospitality UK this week.
"Over the past few weeks the industry has suffered unprecedented drops in visits and many business are already on their knees. This latest advice leaves the industry in limbo, with no recourse to insurance.
"The government has effectively shut the hospitality industry without any support, and this announcement will lead to thousands of businesses closing their doors for good, and hundreds of thousands of job losses."
Spirits giant Diageo has pledged its Guinness brand will plough £1m into supporting bartenders in the free trade across Great Britain, during what MD for Britain, Ireland and France Dayalan Nayager described as "one of [the drinks trade's] most challenging times ever".
The money is intended to be used for pubs and bars to put towards bartenders' wages.
It is understood the spirits giant has also offered to buy back stock from Northern Irish hospitality businesses – though it is not clear whether this applies to the rest of the UK. It has also begun offering greater flexibility on order size for smaller retailers, a move it said would "allow smaller customers to manage their inventory in this fast-moving situation".
Beer giant Budweiser Brewing Group's on-trade sales director Ryan Fritsch added the Bud and Stella owner was "working on a range of measures which will assist customers according to specific need", as well as "working with government and with the industry to develop support for the on-trade".
Tennent's, meanwhile, has cancelled a wholesale price increase and introduced a three-month capital ad interest payment holiday to its loan customers - of which there are 700 in Scotland. "These are uncertain times – but we will try our very best to help those in the trade get through them," said Tennent's MD Kenny Gray.
Craft brewing crisis
Craft brewers, meanwhile, are increasingly turning towards delivery amid the crisis. One industry source told The Grocer craft brewers – many of which straddle the on and off-trade – were likely to face serious cashflow issues and were already cutting back production.
"Most sensible ones are stripping back production, cutting on any unecessary expenditure and moving more towards more small pack product."
Manchester-based brewer Cloudwater Brew Co, for instance, has switched to takeaway only at its Manchester tap room and is offering neighbouring breweries the opportunity to sell canned and bottled beer both through its tap room and via its online shop.
As a result, beer from Mobberley Brewhouse, Pomona Island, Runaway Brewery, Squawk and Track, as well as Belfast's Boundary Brewing Cooperative, are set to roll out at Cloudwater from Thursday (19 March). Cloudwater itself has also switched its focus "almost entirely" to bottles and cans.
"I think there's a collective responsibility for the craft beer industry – be they hop merchants, malt & yeast suppliers, brewers, bars or pubs – to come together now more than ever and offer each other real tangible support to try and move through this together," said craft beer consultant Glyn Roberts.
"I don't know personally how that would work, but it seems obvious to me that the more together the industry is the easier we'll get through it."
Even BrewDog is adapting its business model. It has launched a new BrewDog Drive Thru service via its 'Hop Drop' App – in essence a click & collect service for its bar estate.
The service would also be available for those without a car, who can receive their order from BrewDog Bar doors, said BrewDog.