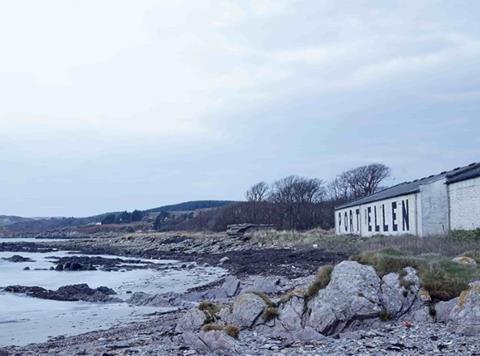 Diageo is splurging £35m on resurrecting two "lost" Scottish single malt distilleries.
The spirits giant is poised to reopen distilleries in Brora, Sutherland, and Port Ellen, Islay, with an eye to replicating the original distillation and spirits produced at the facilities before they were closed over thirty years ago.
Cask filling and traditional warehousing will take place at both sites, which will produce up to 800,000 litres of alcohol per year.
As well as producing whiskies, the distilleries would become "dedicated brand homes" for hosting visitors and attracting tourism, said Diageo, adding that it hoped the distilleries would be in production by 2020, regulatory and planning affairs permitting.
"Very few people will ever be able to try the original Port Ellen and Brora single malts as they become increasingly rare, so we are thrilled that we will be able to produce new expressions of these whiskies for new generations," added the company's head of whisky outreach, Dr Nick Morgan.
The news comes as sales of malt whisky were up £13.4m (6.9%) over the last year, on volumes up 9% [Kantar Worldpanel 52 w/e 21 May 2017].
But the sector's five biggest brands - Glenfiddich, Glenmorangie, Isle of Jura, The Glenlivet and Aberlour - all suffered losses. Sales of Aberlour, fell by £2.1m to £12.3m, wiping away 14.7% of its value, while Glenmorangie's fell by 10.4%, [IRI 52 w/e 22 July 2017].
It wasn't all bad news, though, especially for Diageo. Its malt brand Talisker added a cool £1.5m to its value, an increase of 13.9%. However, it was own-label malt whiskies that delivered the biggest share of growth, with sales growing by over a third (34.9%) to £10.56m - a £2.73m increase [IRI].