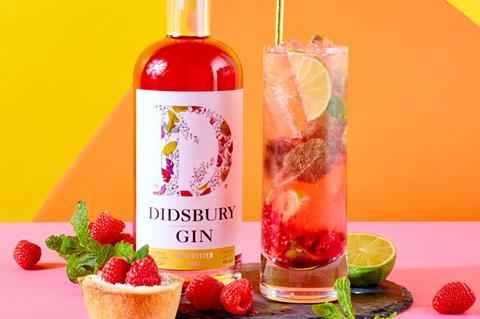 Didsbury Gin is bringing back its limited-edition Manchester Tart flavour with a new purpose.
The gin (40% abv), inspired by the classic dessert, features flavours of raspberry jam and vanilla with "subtle hints" of coconut.
Didsbury Gin said it was "clean, crisp and zesty" and good enough to drink neat.
It launched online today (rsp: £34.95/70cl).
For the relaunch, the Mancunian brand has partnered with local food waste and poverty charity Emerge 3Rs.
For every bottle of limited-edition Manchester Tart Gin sold, Didsbury Gin will donate £5 to the charity, meaning each bottle sold will provide up to 20 meals to those most in need in Greater Manchester.
"Bringing back Manchester Tart was a no-brainer, it was such a popular flavour when we originally released it back in 2019. To return it with a purpose, especially that which links to the heritage of the brand, is even more special," said Didsbury Gin co-founder Liam Manton.
The tie-up had been inspired by Marcus Rashford, said Manton. He added that, having grown up on a Manchester council estate himself, the news two in five children living below the poverty line were not entitled to free school meals made Didsbury Gin "sit up and listen".
"We are really proud to be working with Emerge 3Rs to help feed children and their families in the region. Together we believe we can make a real difference in the community and there's no reason we can't feed 100,000 families," said Manton.