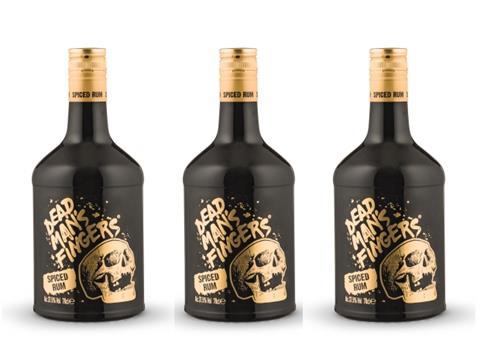 Dead Man's Fingers, the craft rum brand recently acquired by Halewood Wines & Spirits, has landed its first listing in the mults.
The brand's Spiced Rum variant (37.5% abv) has rolled into Asda in 70cl bottles (rsp: £22).
It had "grown a cult following in the South West since its launch in 2015, receiving lots of acclaim in a relatively short space of time," said Dead Man's Fingers brand manager Lucy Cottrell. "Consumers will see a brand that finally breaks away from some of the pirate and palm tree category stereotypes, as well as a premium rum that at £22 holds its own as a bold ingredient in cocktails but also neat as a sipping rum, which is rare to see at this price point."
Earlier this week Halewood announced it had secured UK & ROI distribution for posh Russian vodka brand Beluga, which has switched over from rival distributor Cellar Trends.